Asura's Wrath Xbox Live demo available now
GTA sale, Gears 3 DLC coming next week.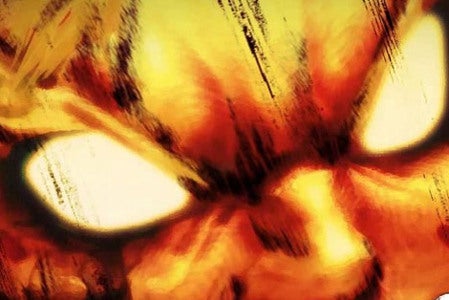 A demo of Capcom's bizarre god-filled beat-'em-up Asura's Wrath is now available to download on Xbox Marketplace.
It is, at least initially, exclusively for Gold members.
Next week's Deal of the Week offer is all about Grand Theft Auto IV, with savings on both the digital download version of the game and its excellent DLC episodes.
These fresh morsels of news come from US Microsoft mouthpiece Major Nelson, who has detailed the full Xbox Marketplace release schedule for the next two weeks.
The current Deal of the Week offer, started today, discounts Dungeon Defender, Orcs Must Die!, South Park: LGTDP and Defense Grid: The Awakening.
This week also brings add-ons for Kinect Sports: Season 2, Worms Ultimate Mayhem and Magic the Gathering 2012.
Then, from next Tuesday, Gears of War 3 receives the Fenix Rising Map Pack, which costs 800 Points - free to those who own the Season Pass. There's also the Genkibowl 7 expansion for Saints Row: The Third and a demo of Kingdoms of Amalur: The Reckoning.
The full list of content lies below.
Game Add-ons
Kinect Sports: Season 2 Midnight Mountain Ski Pack - 1/10/2012 - 400 Points
Worms Ultimate Mayhem Multi-Player Add-on - 1/11/2012 - 400 Points
Magic the Gathering 2012: Deck Expansion Pack 3 - 1/11/2012 - 240 Points
Gears of War 3 Fenix Rising Map Pack - 1/17/2012 - 800 Points
Saints Row The Third Genkibowl VII - 1/17/2012 - 560 Points
Your Shape Fitness Evolved 2012 - 2012 Weight Control - 1/17/2012 - 400 Points
Your Shape Fitness Evolved 2012 - Cool Down Pack - 1/17/2012 - 320 Points
Your Shape Fitness Evolved 2012 - Cool Down + Weight Control Pack - 1/17/2012 - 560 Points
Deal of the Week
Dungeon Defenders (1/10 - 1/16) - 800 Points (33% off)
Orcs Must Die! (1/10 - 1/16) 600 Points (50% off)
South Park: LGTDP (1/10 - 1/16) 400 Points (50% off)
Defense Grid: The Awakening (1/10 - 1/16) 400 Points (50% off)
GTA IV (1/17 - 1/23) 25% off
GTA IV - The Ballad of Gay Tony (1/17 - 1/23) 800 Points (50% off)
GTA IV - The Lost and Damned [JP] (1/17 - 1/23) 800 Points (50% off)
GTA IV - The Lost and Damned (1/17 - 1/23) 400 Points (50% off)
GTA San Andreas (1/17 - 1/23) 800 Points (33% off)
Games on Demand
Demos
Kingdoms of Amalur: Reckoning - 1/17/2012
Avatar gumph
Gears of War 3 update - 1/10/2012
Bruce Lee - 1/17/2012
Max Payne 1&2 - 1/17/2012
Spartacus - 1/17/2012