Assassin's Creed Utopia is a city-building battler
Ubisoft maps out iOS and Android tie-in.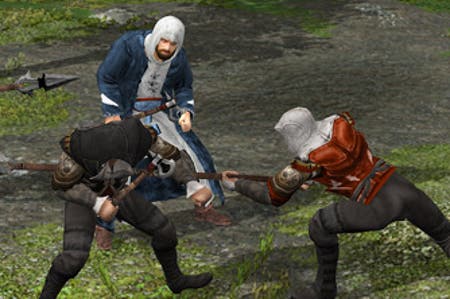 Assassin's Creed spin-off Utopia will be a strategy simulation for iOS and Android, publisher Ubisoft has revealed.
Set during America's early colonial era, players will discover how the Assassins influenced history and helped shape the nation's original thirteen colonies.
You'll be able to build your own 17th century colony, and watch it grow over 150 years - from the first settlers' arrival until the revolution.
Your settlement will house the the New World's first and finest band of Assassins. You'll be able to pit their strength against your friends in asychronous 3D brawls, or enlist their help to defeat foes in "limited time epic battles".
Utopia currently has a vague "winter" release date. Presumably Ubisoft will want it to accompany Assassin's Creed 3, which launches for PlayStation 3 and Xbox 360 on 31st October.
Ubisoft has already assured Eurogamer that - beyond general narrative themes - there will be no other links with Assassin's Creed 3. You won't have to play Utopia to unlock Assassin's Creed 3's best ending, in other words.
"There are no links between the games," Assassin's Creed producer Andreane Meunier told Eurogamer at E3. "But the narrative will lead into the AC3 narrative, since it's a kind of pre-era to the Assassin's Creed 3 era."
First screenshots lie below.