Assassin's Creed 4, Watch Dogs DLC exclusive to PlayStation for six months
UPDATE: AC4 PlayStation content will remain exclusive, Ubisoft confirms.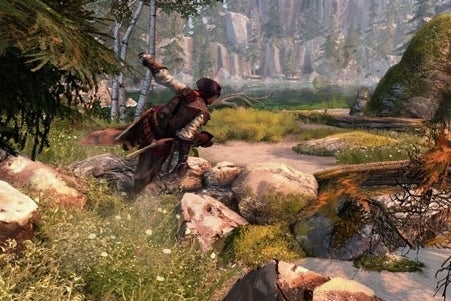 UPDATE: Ubisoft's PlayStation-exclusive levels for Assassin's Creed 4: Black Flag will not be released on other platforms after all, the publisher has confirmed to Eurogamer.
A US trailer for the game last week revealed that the content was a timed exclusive for six months, suggesting a release on other platforms at a later date was possible.
Ubisoft has now confirmed that this will not be the case, and that Black Flag's hour of Aveline levels will remain exclusive to PlayStation 3 and PS4.
ORIGINAL STORY: Assassin's Creed 4: Black Flag and Watch Dogs both feature downloadable content exclusive to PlayStation platforms for six months, a new video has revealed.
Yesterday Sony released a PlayStation 4 promotional video that highlighted content exclusive to the next-gen console, including the already-announced Assassin's Creed 4 and Watch Dogs DLC.
As Shacknews noticed, the US version of the trailer, below, contains small print that reveals this DLC is exclusive to PlayStation for a six month period. Check it out at the one minute, 15 second mark. Curiously, the European version of the video does not mention the exclusivity period.
While previous Assassin's Creed games have featured PlayStation-exclusive content, this is the first time we've heard of the six month exclusivity period in an official capacity.
Assassin's Creed 4: Black Flag's PlayStation-exclusive levels feature an older Aveline de Grandpré, the heroine of last year's PlayStation Vita title Assassin's Creed: Liberation, and are written by that game's lead scribe Jill Murray.
The hour-long "short story" is divided into three bonus missions for PlayStation 3 and 4 owners, and will pick up a while after Liberation's conclusion. Ubisoft is yet to announce details of Watch Dogs' PlayStation-exclusive DLC.
Will the DLC eventually appear on PC, Wii U, Xbox 360 and Xbox One? We've asked Ubisoft for comment.