Charybdis closes
Magic & Mayhem sequel delayed as developers go bust
The British gaming industry suffered another blow last week with the closure of Charybdis, who had been developing the highly promising Magic & Mayhem sequel The Art of Magic for publisher Virgin Interactive. At the time of writing we had been unable to contact Charybdis, whose phones have apparently been disconnected for several days. Virgin PR manager Jon Brooke confirmed the developer's demise though, while assuring us that this is not the end of the game. Virgin own the rights to the title, and will be passing it on to another development team, with an announcement of who will be picking up the duty of finishing the 3D role-playing strategy game expected in the near future. Unfortunately this latest setback has "moved the project back to September" from its planned summer release.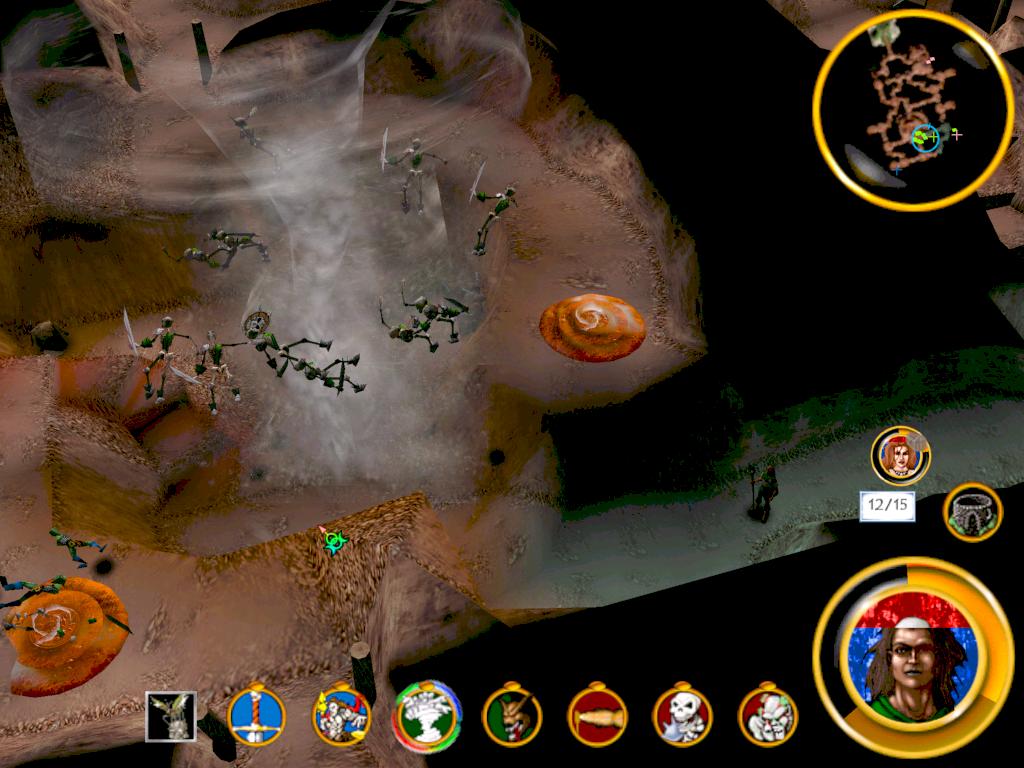 Meanwhile Climax have announced that their Nottingham studio (which is located just a few miles from the former Charybdis offices) has hired twenty of the redundant Charybdis staff to work on their own 3D strategy game, Warhammer Online, along with another currently unannounced internet-based project underway at the studio. Apparently these transplanted developers are mostly programmers and artists who had been working on Art of Magic.
"The situation at Charybdis was an unfortunate one for all concerned", commented Climax's Online Studio director Paul Carruthers. "But with such a big project on our hands, we're always interested in hiring talented and experienced people. Significantly, in their time at Charybdis, these guys have worked on the excellent Magic & Mayhem series, and so their skills are perfectly-suited to Warhammer."