Ark 2 revealed with preposterous Vin-Diesel-starring trailer
Star-studded animated series coming too.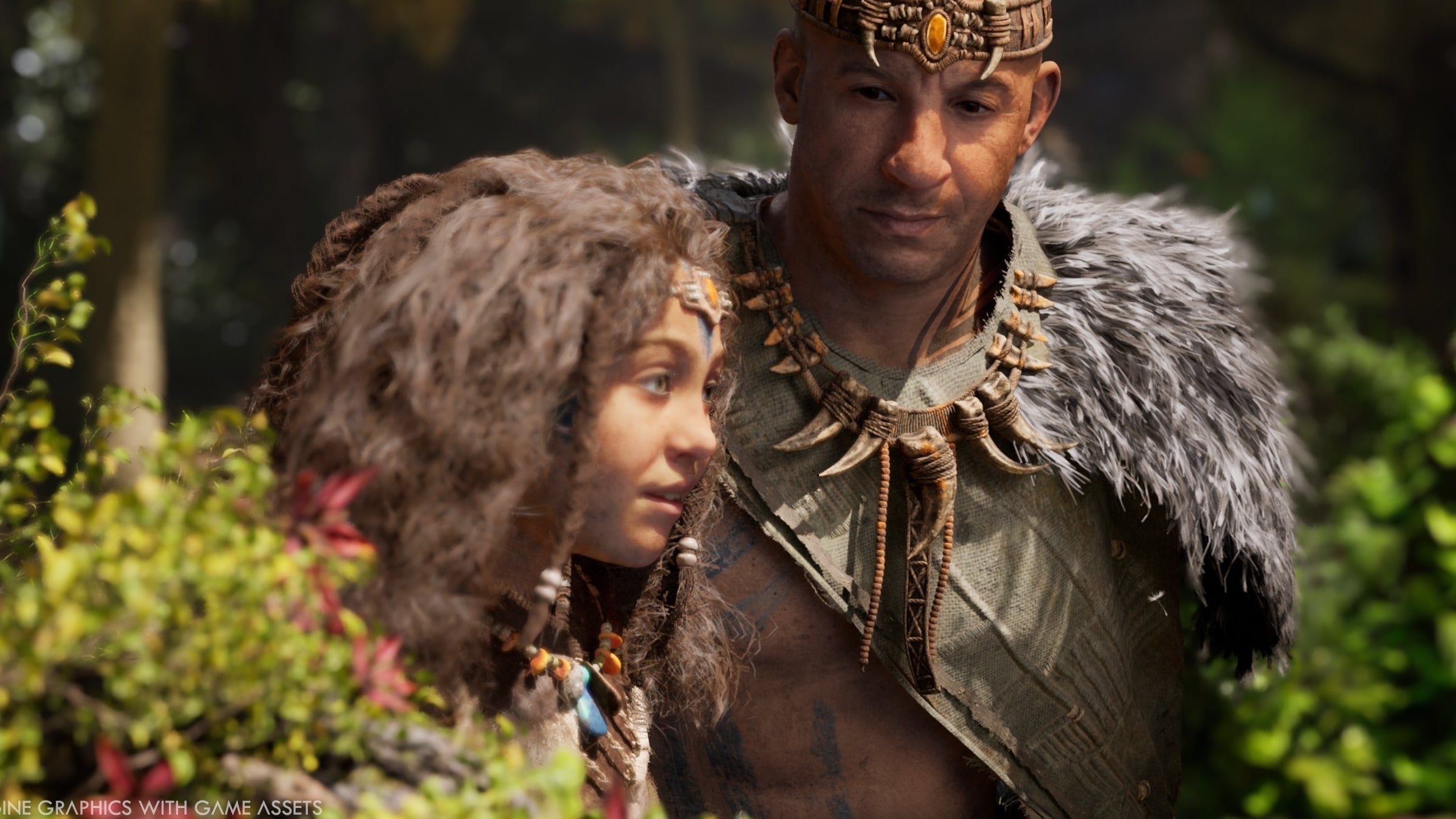 In what was either the best or worst trailer to feature at this year's Game Awards (I'm still very much undecided on the matter), Studio Wildcard has unveiled Ark 2, the sequel to its dinosaur-themed multiplayer survival game. Oh, and an animated TV spin-off starring an absurdly over-qualified cast is coming too.
Ark 2's extraordinarily drawn-out reveal trailer featured - in the most hilarious double-take moment of the night - Vin Diesel, in the role of someone named Santiago, prowling the jungle with his tribe chums, battling weird cat people, and sidestepping the odd T. rex. It was all presented with the air of a narrative-driven single-player adventure, which is rather at odds with Ark as we currently know it, so hopefully Wildcard will explain how Vin Diesel fits into it all soon.
There isn't much more to report on the Ark 2 front at the moment, but Wildcard's second surprise of the night arrived in the form of Ark: The Animated Series.
This additional reveal came with its own engaging enough trailer, which you can see below, but it's the concluding cast list that's likely to raise the most eyebrows. Somehow, Wildcard has managed to enlist the likes of Gerard Butler, Malcolm McDowell, David Tennant, Elliot Page, Karl Urban, Russel Crowe, and Vin Diesel on vocal duties for its animated Ark series.
The complete cast list revealed so far also features Michelle Yeoh, Alan Tudyk, Madeleine Madden, Jeffrey Wright, Zahn McClarnon, Devery Jacobs, Ragga Ragnars, Deborah Mailman, Juliet Mills, and Ron Yuan. Again, additional details are somewhat lacking at present, but hopefully Wildcard will be ready to share more soon.