Apple's "Let's talk iPhone" event today
iPhone 5? iPhone 4S? iOS 5? New Touch?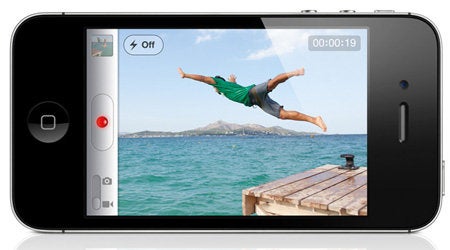 At 6pm UK time this afternoon, the Apple "Let's talk iPhone" event begins. New Apple CEO Tim Cook will announce some goodies on HQ campus in Cupertino, California.
Will he unveil iPhone 5? Possibly not. No other iPhone has gone this close to an announcement without some kind of supply chain leak, observed Gizmodo.
Despite that, iPhone 5 rumours stretch back to January. We heard then that iPhone 5, like iPad 2 will run on multi-core processors and so be super speedy. The outside appearance of the unit won't change much, a report said, but the innards will.
Months later, a summer 2011 iPhone 5 release - a year after the iPhone 4 - was called into question by in-the-dark manufacturers. Eyes turned instead to a late 2011, early 2012 release.
As summer rolled by, reports of an iPhone 4S - a cheaper, entry-level iPhone 4 - began. Apparently Apple placed a huge order with a Taiwan-based manufacturer for September. Are those ready and waiting to be sold?
It's that iPhone 4S that Gizmodo believes may be the new iPhone, with ever-so-slightly updated innards. The chances of the iPhone 4S being announced are sky-high. Vodafone Germany listed it, and photos of the device were uncovered this past weekend by Gizmodo.
The other key announcement today is thought to be a new operating system, iOS 5. This promises to bring Notifications, Newsstand, deep Twitter integration, new Safari browser, new Reminders app, new Camera app, new Mail app, removal of any need for a PC, new Game Center and iMessage. And, it's rumoured, a voice control app called Assistant. This certainly fits with the "Let's talk" part of the iPhone event invite.
When iOS 5 will be available to download is the question. Apparently there are teething problems in the current beta.
Apple may also today announce a new iPod Touch.