Apple "cherry-picked" Fortnite stats from Google Trends, says Epic
Leaf out.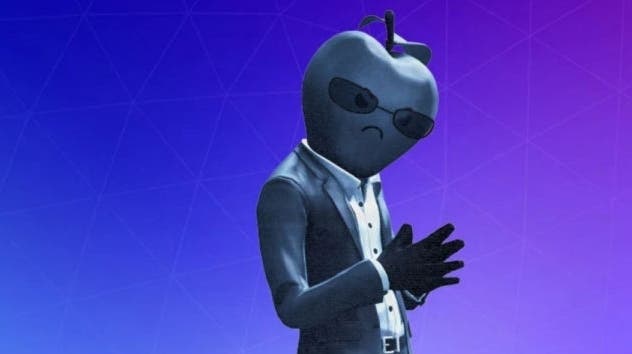 Remember when Apple last week claimed Epic's Fortnite lawsuit was all just a big PR stunt? Well, the Nineteen Eighty-Fortnite video might support this theory, but one piece of evidence Apple seemingly can't rely on is its stats about Fortnite's popularity - as Epic says these have been cherry-picked from Google Trends.
Epic has now filed papers in response to Apple's opposition brief, and alongside arguing Apple is a monopolist for demanding a 30 per cent cut of in-game microtransactions, the filing directly addresses Apple's claim the lawsuit was "part of a marketing campaign". Apple argued Fortnite's popularity had declined by nearly 70 per cent by July 2020 compared to October 2019, but Epic says this is misleading.
"...Apple cherry-picked Google Trends data concerning Google search volumes, misleadingly starting from a one-week spike that took place in October 2019 when Epic ran an in-game event that captured global attention," the filing says. (That was the black hole Chapter 1 finale that briefly took Fortnite offline, making headlines around the world and troubling streaming platforms - if you were wondering.)
"Epic's actual user engagement data reflecting the actual number of users playing Fortnite (not Google search results) shows Apple's claim of declining interest in Fortnite to be incorrect. Over the period of time that Apple cherry-picked for its Google search volume comparison (between October 2019 and July 2020), the number of daily active users on Fortnite actually increased by more than 39 per cent."
Elsewhere in the filing, Epic also corrected a claim by Apple the company acted "explicitly against PlayStation's rules" by implementing cross-play in Fortnite, noting it had been introduced as part of an official program announced publicly in September 2018.
The back and forth over Fortnite statistics forms part of a larger battle over in-game microtransactions, which began when Epic introduced an alternative payment system to Fortnite mobile to circumvent Apple's 30 per cent cut. As this breached Apple's terms and conditions, Fortnite was booted from the App Store, which Epic immediately responded to with an anti-Apple advert and accompanying lawsuit. So far Epic has won an temporary injunction to protect its developer tools for Unreal Engine, but Fortnite remains missing from the App Store.
The first hearing for a preliminary injunction, which would see Fortnite restored to the App Store, takes place next Monday. The blame game never truly stops, however, as Epic recently said Apple had caused the closure of Fortnite's Save the World mode on Mac by blocking all patches and fixes.