Apex Legends teases crafting system and new legend Rampart
Modder technology.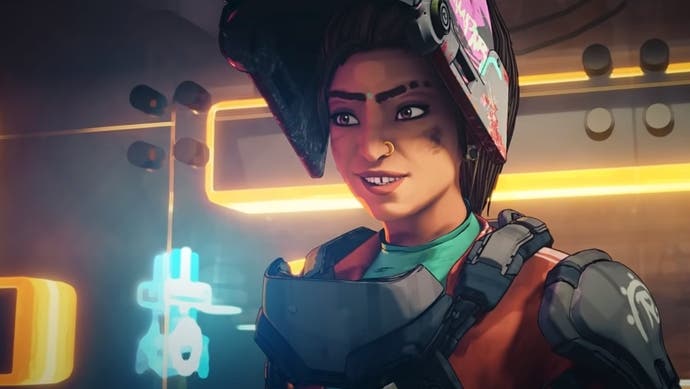 The teaser trailer for Apex Legends Season 6 is here, and among the goodies arriving later this month is a brand new legend, new weapons - and a mysterious crafting system.
Gun-slinging new legend Rampart (and her trusty weapon Sheila) have been introduced in a colourful new trailer. Described as an "expert modder", Rampart's abilities are unknown, but it's possible they could have something to do with a new crafting system. The blog post for the new season says players will soon be able to "collect materials around the map" to build better gear, although that's as far as the description goes.
The trailer also suggests some map changes will be arriving in Season 6, as a rocket inscribed with the Hammond logo is seen launching at the start of the video.
Officially speaking, there's one new weapon being introduced in Season 6: the Volt, an energy SMG that "packs a punch" - but fans have spotted another possible weapon. As shown in the image posted by dataminer Shrugtal, a screenshot on ArtStation (which has since been deleted) appeared to show a compound bow among the loot, while dataminers have also found an icon for arrow ammunition.
For the full details on what's happening with Season 6, we'll probably have to wait for launch day on 18th August - but it certainly sounds like Apex Legends is about to add another string to its bow.