Apex Legends' next character is microdrone-wielding legend Seer
Floor is larva.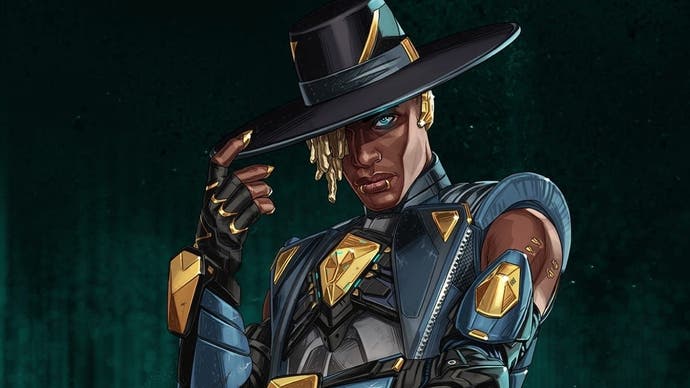 Respawn has released a new Stories from the Outlands video, and this one is all about new character Seer: a cursed legend with microdrones and a very cool hat.
Metamorphosis tells the story of Seer's childhood, explaining that "a bad omen cast a shadow" over his birth, and that his glance "can turn a mountain to dust, a king to a beggar and an ocean to a desert". It's a stunning video, and if you're wondering why the art style looks familiar, that's because the trailer was made in collaboration with animator Robert Valley, who's known for series Love, Death and Robots.
The Apex Legends website gives a little more detail on the upcoming season, Emergence, and some further snippets of info about Seer. Apparently Seer wields microdrones and has an "artist's eye", which allows him to "spot opportunities that other Legends might miss, and seize them in the most beautiful way he can". A new LMG called the Rampage is also being introduced next season, and it apparently has a "surprising" amount of firepower. The new season will also introduce that much-anticipated Ranked mode for Arenas.
Ah, and it seems World's Edge is in for some major changes - one image on the website shows that Train Yard appears to have taken some damage.
The timing of this lore video is no mere coincidence: EA Play is taking place later this week, and Respawn is due to reveal more about the new season during the event. You can tune in for that at 6pm UK time this Thursday.