Among Us is coming to Xbox next year
And it's already on Game Pass for PC.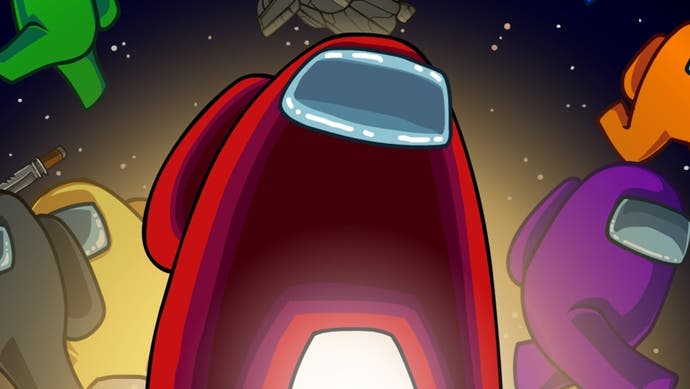 Hot on the heels of the news that Among Us is now on Nintendo Switch, another console has joined the murder party, as the game has now been announced for Xbox - and will be available on Game Pass when it launches. Oh, and if you have Xbox Game Pass for PC, you can grab Among Us for free right about... now.
The social deduction game is due to arrive on Xbox consoles sometime in 2021, although an exact date for the launch has not yet been announced. As detailed in the Xbox announcement post, it's already available if you have Xbox Game Pass for PC, so you can jump in straight away.
Among Us launched two years ago on mobile devices and PC, but it was only this year that the game took off in a big way - assumedly because people were looking for something more interesting to do on all those lockdown Zoom calls. Other than asking what you'd been up to while stuck indoors for several months.
In other recent Among Us news, a new map called The Airship was unveiled at the Game Awards, which is supposed to launch sometime in 2021. That didn't stop some Switch players from glitching their way onto the map a little early, however.