Amnesia has earned over 10 times what it cost to make
Frictional working on a new first-person horror game for 2014.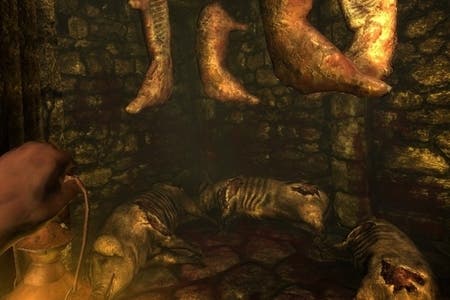 Pants-ruining first-person horror-adventure Amnesia: The Dark Descent may have come out two years ago, but sales have shockingly increased since 21 months ago with the cumulative total coming to roughly a million units, developer Frictional Games has announced.
Frictional Games co-founder Thomas Grip noted on the developer's blog that the exact figure is hard to pin down because so many copies were sold via the Humble Indie Bundle and Potato Sack Bundle, which he admits is a misleading number since ostensibly many who purchased the collections already owned Amnesia and were in it for the other games.
Still, without counting either bundle the total sales came to 710,000 units. Including both bundles nearly doubles that figure to 1,360,000. Thus, if at least 44.6 per cent of people who purchased either bundle didn't already own Amnesia, that would put the amount of units sold at one million.
Equally impressive is that over 10,000 people a month have been purchasing the game at full price - making it a greater seller now than it was three months after release.
Frictional noted that the game only cost $360,000 to make and has since earned over 10 times that.
"Take that investors we talked to in 2009!" boasted the developer.
Frictional attributed much of this boost in sales to the modding community. Grip said that prior to modding the official forums only had one or two posts a day, whereas now it has over forty. He also noted that it was the second most popular game at ModDB with 176 finished mods under the community's collective belt. "It is quite clear that allowing users to create content is a feature worth putting time into," Grip said.
Looking ahead, Frictional is working on a "super secret" first-person horror game tentatively slated for 2014. Grip explained that he doesn't want to rush the upcoming project the way he had to with Amnesia.
"One of the things I was most disappointed with in Amnesia was that it never really managed to deliver any deeper themes, but was more like a shallow fright-fest," lamented Grip. "For the new project we want to change that and really try and bring a certain theme to the front. Our hope is that this will create a very special experience, creating horror in a much more disturbing way."
In the more immediate future, Frictional is producing the Amnesia sequel A Machine For Pigs, which is being developed by Dear Esther creator thechineseroom. It's due for release in early 2013 on PC with Mac and Linux version to follow.