Amnesia: A Machine for Pigs announced for PC
Dear Esther developer working on horror sequel.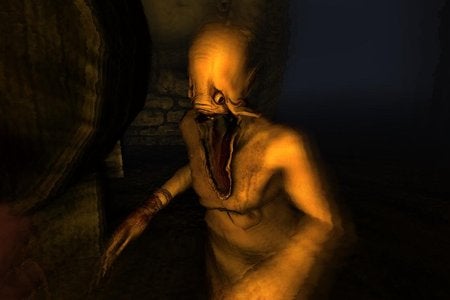 Amnesia: A Machine for Pigs, a follow-up to the supremely scary 2010 PC survival horror, launches later this year, Frictional Games has announced.
As detailed on Joystiq, the game takes place in the same universe as the original but features an entirely new cast of characters.
Set in 1889, it follows "wealthy industrialist" Oswald Mandus who has just returned from an ill-fated trip to Mexico which ended in tragedy. He's picked up a fever and is haunted by visions of a mysterious machine.
Dear Esther studio thechineseroom is taking over development duties from Frictional, with a launch planned for this Autumn.
The original won a hearty 8/10 from Eurogamer.
"Fans of horror gaming should definitely have Amnesia: The Dark Descent in their lives. It's a brave experiment in the genre, a more solid package than the Penumbra games and stops at nothing to make you truly, deeply uncomfortable," read Quintin Smith's Amnesia: The Dark Descent review.