Alleged Prince of Persia reboot screenshot doffs cap at Assassin's Creed
Shows bulkier prince.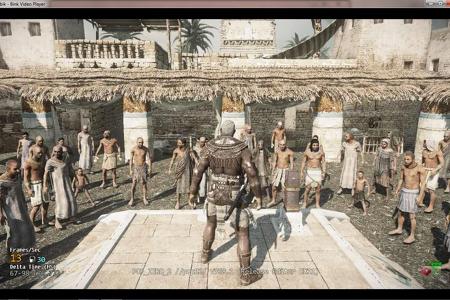 An alleged screenshot of a Prince of Persia reboot suggests Ubisoft has taken inspiration from Assassin's Creed for the next game in the platforming series.
The screenshot, above, emerged on the official Ubisoft forum over the weekend, and shows an image taken from something called PoP Zero 2.
This is related to POP Zero, a failed reboot that was, apparently, set in the modern day.
The screenshot shows a bulkier prince and what could be the rumoured Egypt setting for the next PoP. A poster on NeoGAF referred to PoP Zero 2 as "God of War-lite", before suggesting it is what was originally a new IP for the next-generation "that would have been like God of War meets Shadow of the Colossus".
The image tallies with images of what looked like a trailer for a new PoP game that emerged on NeoGAF ahead of the E3 trade show in June. These are below.
We've asked Ubisoft for comment.