Alan Wake developer announces Xbox One game Quantum Break
UPDATE 2: Quantum Break will also be a TV show which will interact with the game.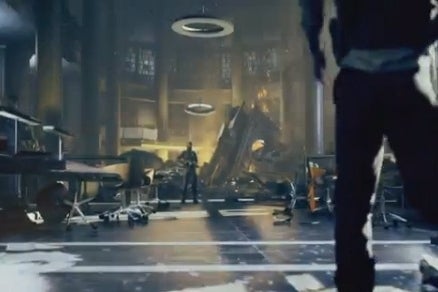 UPDATE 2: Quantum Break appears to blend a live action TV show with a video game, with actions in one affecting the other. Microsoft's Xbox One press release calls it "a revolutionary entertainment experience... that blurs the line between gaming and TV by integrating drama and gameplay into one seamless, uniquely immersive experience. How you play the game impacts the show, and the show informs how you play the game." Defiance, anyone?
UPDATE: Remedy creative director Sam Lake has commented on the future of the Alan Wake series following the studio's announcement of new IP Quantum Break.
"Remedy's next big game won't be Alan Wake 2," Lake wrote on Twitter. "We'll return to Wake when the time is right. More on this tomorrow."
ORIGINAL STORY: Remedy Entertainment, developer of the Alan Wake series, has announced Quantum Break, a new story-based IP for Xbox One.
In a trailer that mixed live-action footage with pre-rendered footage, a creepy-looking young girl in an all-American family is asked by her mother why she's different.
The girl leans forward and grasps her mother's head - it's some kind of Vulcan mind-meld! - and the footage changes to CGI animation of a huge tanker ship tearing into a metal bridge.
There are a few quick shots of a destroyed laboratory, before the game's tagline pops up on screen: "Time is the fire in which we burn."
Mysterious. And does a new IP for Remedy mean we've seen the end of Alan Wake? We'll likely find out more at E3.