After six years of waiting, Cube World alpha purchasers get to play a new build next week
As part of Steam closed beta.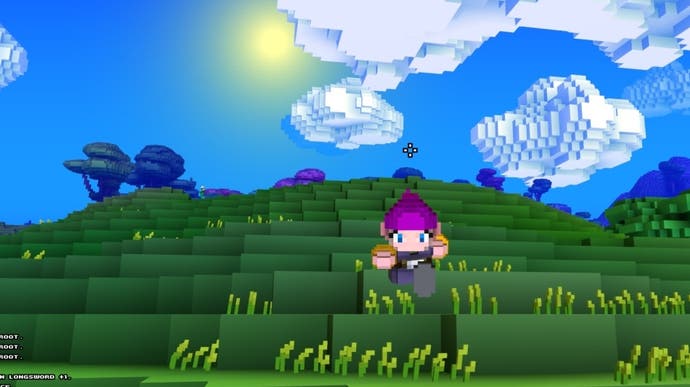 Developer Picroma has announced that its very-long-in-the-works voxel-based action-RPG, Cube World, will be holding a closed beta next week, ahead of its official launch later this year.
Cube World, which first surfaced all the way back in 2013, is designed to deliver an exploration-focussed take on the action-RPG genre, with its procedurally generated open-world promising a different experience on every play-through.
While Cube World's $15 USD alpha version, released in 2013, was enjoyable in its own right, its successes have long been overshadowed by the fact that its developer, Wolfram von Funck, embarked on an extended period of radio silence not long after launch, with whole years passing between social media posts. von Funck attributed this to mental health issues in a recent, candid blog post.
The developer surprised many players earlier this month when he broke another long silence to announce that Cube World would be launching on Steam this October/November - and von Funck has now revealed that Alpha purchasers will be able to play the latest build even earlier, with a Steam closed beta starting on 23rd September 2019.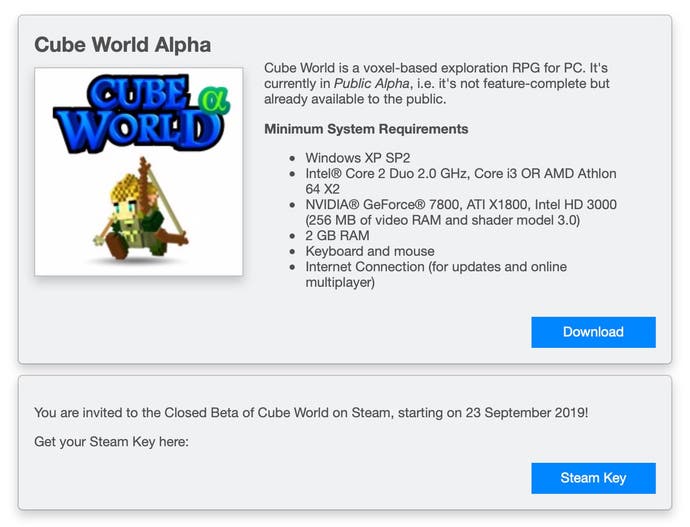 Closed beta access will be limited to Alpha players only, and those keen to get involved will first need to get their complimentary Steam key from the Picroma website. More details are provided in a post on the official Cube World sub-reddit.
According to the game's recently launched Steam listing, the new version of Cube World will feature four classes - Warrior, Ranger, Mage, and Rogue - plus, combat, spells, magic artefacts, weapons, armour, potions, elixirs, and food, as well as tameable pets that will fight alongside heroes and can be used as mounts.