Voxel-based randomly-generated RPG Cube World releases alpha
Think Minecraft with different classes, missions, pets, and bosses.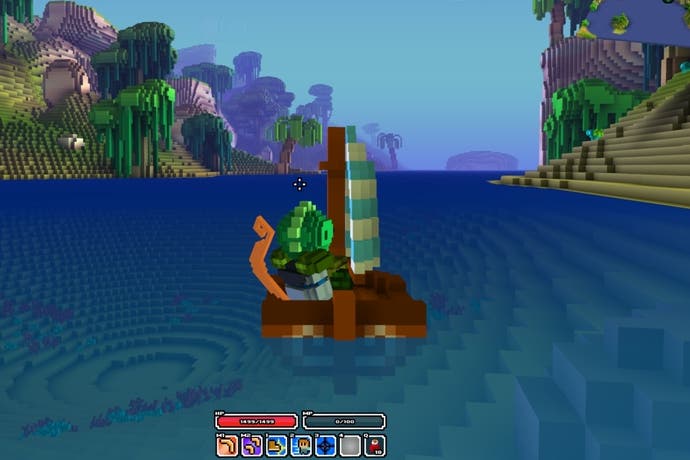 Indie developer Picroma has just released the alpha for its voxel-based exploration PRG, Cube World, which can be obtained for €15.00 / $19 at the developer's official site.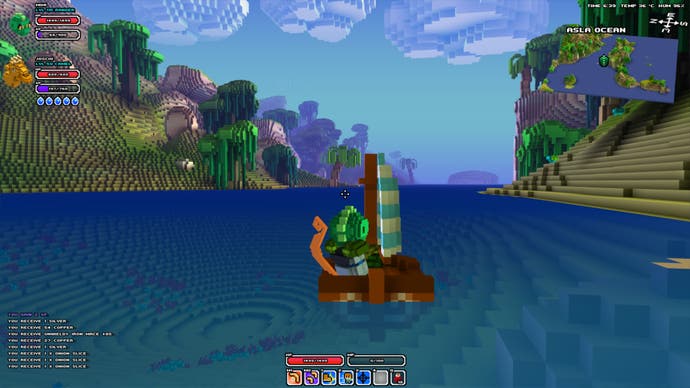 At a glance, Cube World may look like a Minecraft clone with its randomly-generated, destructible environments made out of blocks, but it expands upon the Mojang's sandbox classic by introducing a host of more complex RPG systems. You can customise your character, choose between different classes, go on missions, raid dungeons, fight boss monsters, or explore the endless terrain by hang gliding or sailing. It also has a more robust combat system than Minecraft, and you can earn new skills, evade attacks, and build up combos.
There's also pet taming, because what's a cute virtual world without a cute virtual pup to share it with?
If you want to share it with real people, there are multiplayer options too. Currently there's support for two-to-four player co-op, but PvP arenas will be added in the future. For more info, check out Cube World's in-depth official site.
So far Cube World is only available on PC, but Mac and consoles versions are planned, though it's not been announced what consoles this may refer to. There's a brief mini-demo you can download to ensure the game will run properly on your system before deciding whether to spend actual legal tender on the alpha.
See how Cube World looks in action in the Explorers trailer below.