Activision vs Zampella & West case settled out of court
Terms of the deal are "strictly confidential".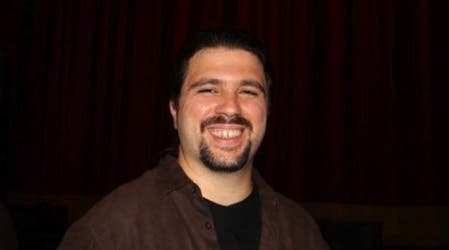 UPDATE: Activision has confirmed the confidential deal and made the following additional statement, suggesting it has indeed paid-out to Zampella and West:
"The company does not believe that the incremental one-time charges related to the settlement will result in a material impact on its GAAP or non-GAAP earnings per share outlook for the current quarter or the calendar year, due to stronger-than-expected operating performance in the current quarter."
ORIGINAL STORY: Sacked Infinity Ward founders Jason West and Vince Zampella have settled their lawsuit with former employers Activision out of court.
"All parties have reached a settlement in the dispute, the terms of which are strictly confidential," read the official statement, as Tweeted by Los Angeles Times reporter Ben Fritz.
"Jason West is in court and smiling," read a subsequent post.
A separate lawsuit launched against Activision by 40 former Infinity Ward employees over unpaid bonuses and royalties was also wrapped up behind closed doors.
We'll have more on this as the story develops, but it looks like we'll never know how much money changed hands.
West and Zampella were seeking over $1 billion in damages for unfair dismissal and breach of contract following their high-profile firing in March 2010. A counter-complaint from Activision also demanded cash, with the publisher accusing the pair of insubordination and sabotage.
For more on what was shaping up to be a hugely dramatic courtroom showdown, refer back to our in-depth report published last week.