Activision dodges Xbox One resolution concern
"They've taken different approaches to the design of the hardware."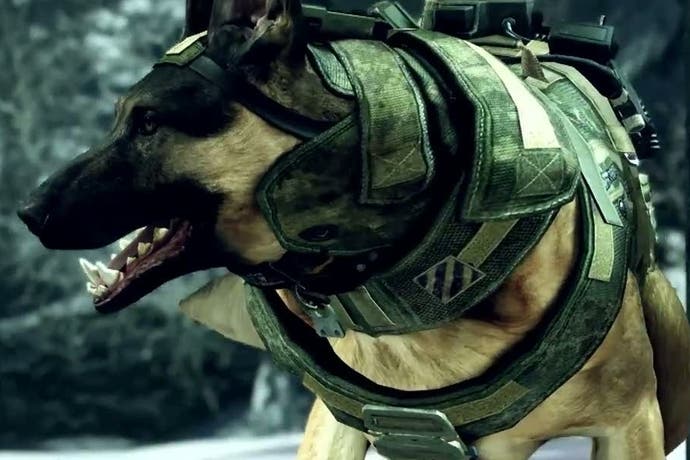 Call of Duty publisher Activision has dodged questions around the resolution of next-generation games and power comparisons between the PlayStation 4 and Xbox One.
As revealed by Infinity Ward last month, Call of Duty: Ghosts outputs at 60 frames a second on all versions, but on next-gen there is a point of difference: native resolution.
The PlayStation 4 version outputs at a native 1080p, whereas the Xbox One outputs at a native 720p - evidence to suggest Sony's console is more powerful than Microsoft's.
Eurogamer's recent interview with Infinity Ward executive producer Mark Rubin revealed the challenge the developer faced creating a multi-platform next-generation launch title, and suggested the way the Xbox One reserves its power resources for its operating system contributed to the disappointing native resolution of Ghosts.
During an investor question and answer session last night, Activision was asked about the discussion around resolution on next-generation consoles. Activision Publishing boss Eric Hirshberg responded by saying it was a better question for Microsoft and Sony, but did note the first parties had "taken different approaches" to the design of their consoles.
"That's really a better question for the first parties since they've taken different approaches to the design of the hardware and have different allocations for processing power that are available to developers," Hirshberg said.
So, what do the first parties have to say about it?
Yesterday Microsoft Studios boss Phil Spencer said "games should be defined by more than their framerate and resolution".
"I think this is an industry about fun and people should put the controller in their hand - or gesture - and play the games and decide what they like. I think that's the soul of what this industry's about."
Call of Duty: Ghosts isn't the only next-gen game to feature a performance difference across PS4 and Xbox One. Rival shooter Battlefield 4 outputs at 900p on PS4 and 720p on Xbox One.
"And the issue you're raising has been consistent across multiple games in similar genres to ours," Hirshberg said.
"What I can assure you is that we've worked hard to maximize the performance on each and every platform that we've release the game on and that we think we have the next-gen launch title being Call of Duty: Ghosts."