A release date for Bad Piggies: the new game by Angry Birds bunch
Porky, pourquoi?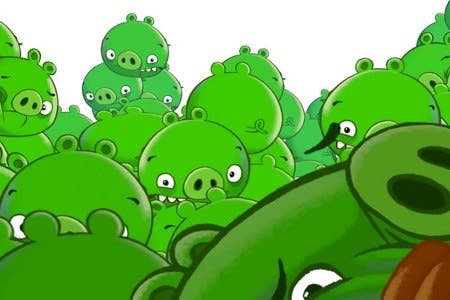 Bad Piggies, the new game from Angry Birds maker Rovio, will launch on iOS, Android and Mac on 27th September. Windows 8 and PC versions will follow "shortly".
Like the name suggests, Bad Piggies lets you play as the pigs - the porky targets of the Angry Birds series. But there's no slingshot this time, and "all new, never before seen gameplay".
"There's a lot of empathy towards the lovable enemies from the Angry Birds games," reckons Mikael Hed, Rovio CEO, "and we've been constantly asked: what about the pigs' side of the story?"
Rovio executive vice president Petri Järvilehto added. "There's so much more to these pigs than what is seen in the Angry Birds games, and Bad Piggies is the first glimpse into what's going on in the imaginative and ingenious minds of the pigs."
No price for Bad Piggies was mentioned.