2K is teasing something BioShock related
"Come bite the apple."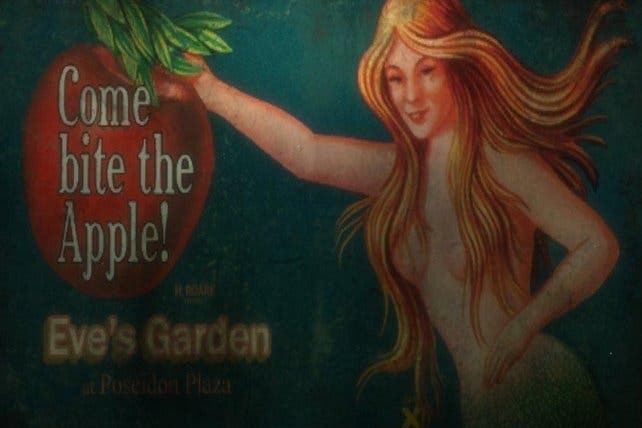 BioShock publisher 2K Games appears to be teasing a new BioShock project according to an image tweeted by the publisher today.
"Oooo, what COULD this mean?!" the publisher coyly stated of the following image of a woman showcasing an apple in an ad for "Eve's Garden at Poseidon Plaza," a familiar locale to those who've explored Rapture.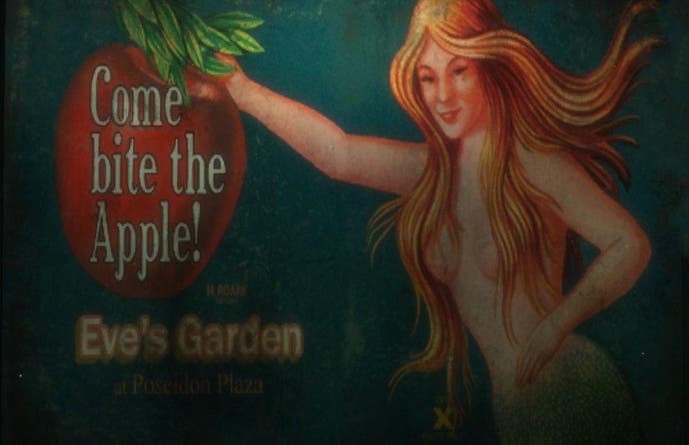 Now Poseidon Plaza was part of the first BioShock's Fort Frolic level. Could this mean this is just teasing a port of the first game on a new platform? Or maybe we'll see series creator Ken Levine's proposed Bioshock Vita tactics spin-off finally come to fruition.
Irrational Games, the studio that created the first BioShock as well as BioShock Infinite, massively shrunk in size as all but 15 of its staffers were let go in February. BioShock 2 and its Minerva's Den DLC, however, were developed by 2K Marin, the studio that went to work on The Bureau: XCOM Declassified. Unfortunately this studio was also shuttered in October. So who could be taking the reins on Rapture now? God only knows.