Zombie Army 4: Dead War outlines free and paid post-launch content in new roadmap
Free Horde mode map out today.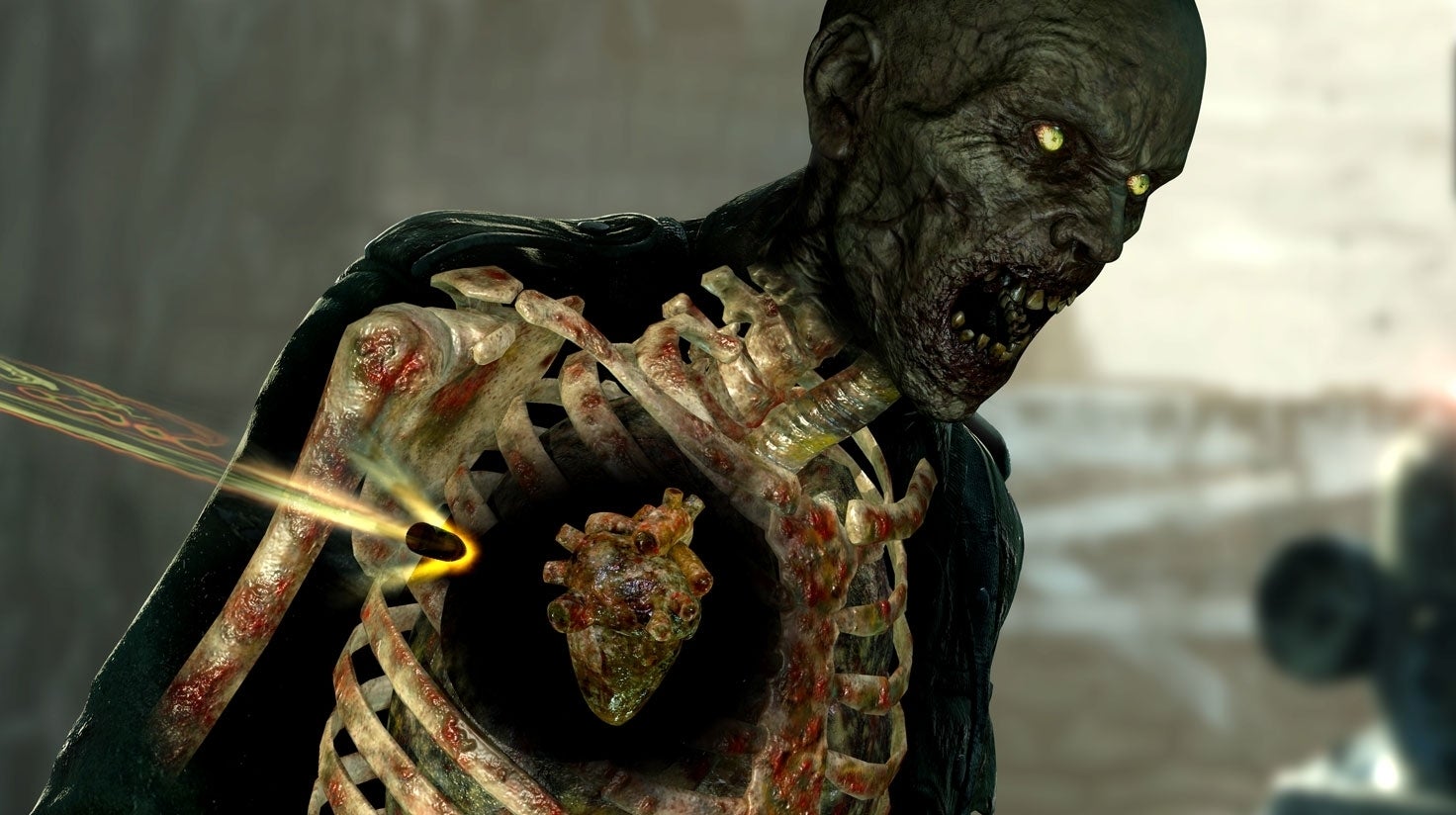 A little over a month after Zombie Army 4: Dead War's February release on Xbox One, PlayStation 4, and PC, developer Rebellion has outlined its free and paid post-launch content roadmap, covering the occult-themed WW2 shooter's next several months.
Unsurprisingly, Rebellion's initial focus will be on delivering Zombie Army 4's vast array of paid DLC, starting today, 10th March, with the arrival of Terror Lab, the first of three new mission episodes forming the Hell Cult mini-campaign, on all platforms. That's joined by new character the American Sea Captain, the Classic Boris Outfit, the PPSH Submachine Gun Bundle, the M1 Semi-auto Carbine Bundle, and Molten Lava Weapon Skins.
It's not all treats for moneybags though; today also brings a free new Horde mode map, known as the Undead Wood, to all players.
Moving along, Zombie Army 4's paid DLC drops continue in April with the launch of the game's second mini-campaign episode, Blood Count, plus the Renegade Officer, the Gas Mask Headgear Bundle, Mortar Shotgun Bundle, and Bloodsoaked Weapon Skins. That's followed by a currently unnamed third mini-campaign mission, plus another character pack, character skins, weapon pack, and weapon skins in May.
Summer brings still more DLC weapon packs, skins, and charm packs (all of which are yet to be detailed), but there's also a healthy slab of free content for all players: a second free Horde map, a new difficulty level, plus another, still-mysterious mode.
Zombie Army 4's paid DLC content, should you feel the need to expand your undead action, is available individually through the PlayStation, Xbox, and Epic Games stores or as part of the £29.99 Season Pass 1, which is also included in the game's Deluxe and Super Deluxe editions.