PlayStation Plus April games announced
Days Gone! Oddworld! Zombie Army 4!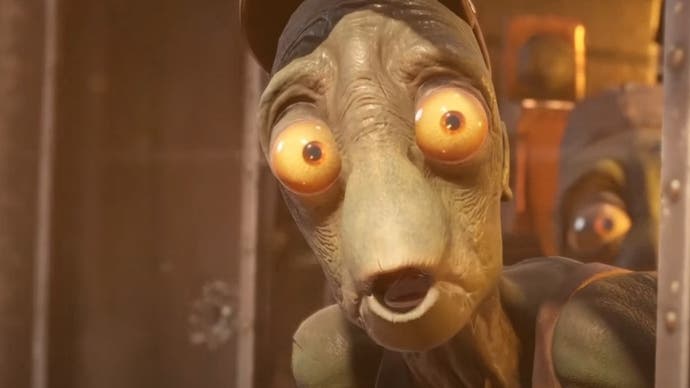 Sony has announced April 2021's PlayStation Plus titles, all of which will be available to download from 6th April to 3rd May.
First up, Oddworld: Soulstorm, which as we knew already will launch on 6th April directly into PlayStation Plus.
Soulstorm is the second chapter in Abe's quintology (Oddworld: New 'n' Tasty, a full HD remake of Oddworld: Abe's Oddysee, is considered the first game in the quintology). You reprise the role of Abe the Mudokon, the accidental hero turned leader of a growing revolution.
Next up is Days Gone, the PlayStation 4 post-apocalyptic open world adventure about a man and his motorbike. It's set in a grim world full of Freakers - don't call them zombies. Its other claim to fame is it will soon lead a fresh wave of PlayStation exclusives set to also arrive on PC.
Finally, there's Zombie Army 4: Dead War, the undead-shooting game from Sniper Elite 4 maker Rebellion which is being kept very much alive with lots of new additions. (You can definitely call these zombies.) Not a bad selection, all in all?