Zero Escape director's serial killer mystery AI: The Somnium Files is out in July
Heading to PS4, Switch, and PC.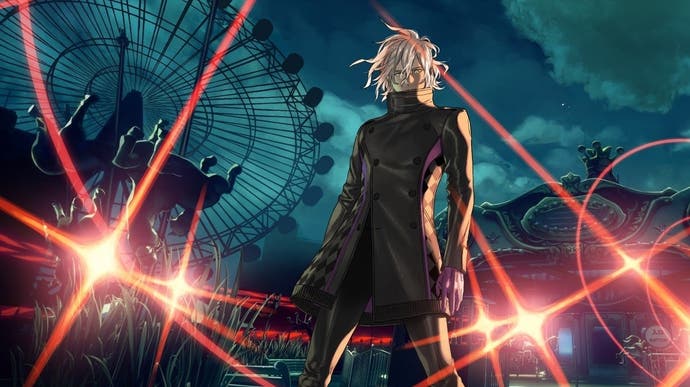 AI: The Somnium Files - the latest game from Zero Escape series creator and director Kotaro Uchikoshi - is getting a worldwide Switch, PS4, and Steam release on July 25th, according to publisher Spike Chunsoft.
AI: The Somnium Files, which was unveiled back in March 2017, is a noir-ish murder mystery set in a technologically-advanced modern-day Tokyo. It follows the adventures of Kaname Date, a detective with a cybernetic, AI-infused eye, that can peer into the memories (or "somnium") of witnesses - a skill that should prove useful as he hunts an eye-gouging serial killer.
Character designs are by Yusuke Kozaki (No More Heroes, Fire Emblem), but, beyond that, The Somnium Files is still a little enigmatic, particularly in terms of how it will actually play. However, there's a suitably atmospheric new trailer to accompany the release date announcement, which might tide everyone over until Spike Chunsoft is ready to reveal more.

AI: The Somnium Files is getting a physical release on Switch and PS4 (in North America, at least), with Spike Chunsoft having revealed both a standard edition and a so-called Special Agent Edition. The latter costs $89.99 USD, and includes the game, a 6-inch acrylic stand of character A-Set, a 30-page art book, the soundtrack, and three vinyl stickers.