Zeno Clash dev teases surreal survival sim The Endless Cylinder
A personal project from Ace Team designer and animator Carlos Bordeu.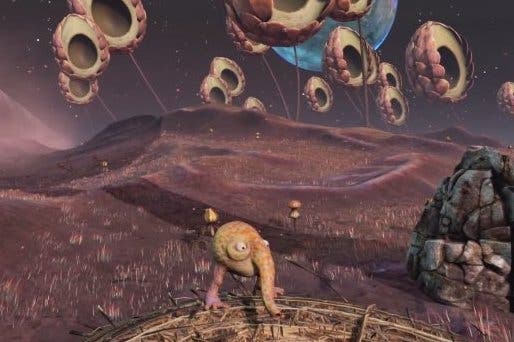 Zeno Clash and Rock of Ages developer ACE Team's game designer, animator and sound man Carlos Bordeu has teased a new personal project he's working on outside of the studio called The Endless Cylinder.
As seen in the video below, The Endless Cylinder looks to be a surreal sim about a bird-like creature surviving a strange world full of avocado pine cone trees, elephantine automobiles and a colossal worm that stretch across the horizon. Perhaps that's the endless cylinder of the title?
Bordeu noted that The Endless Cylinder is still very early on in development, so he isn't entirely sure where he's going to take it yet, but the scenery alone is mesmerising enough to stir the imagination. One can't help but wonder what sort of mechanics and designs he'll populate it with.
The Endless Cylinder isn't the only project Carlos Bordeu has on the docket, as he's still collaborating with his brothers Andres and Edmundo (whose initials spell ACE, get it?), on the studio's upcoming B-movie inspired action-roguelike The Deadly Tower of Monsters. That campy adventure is slated for an autumn release on PS4 and PC.