Zelda: Link's Awakening - Moldorm boss fight strategy
How to beat the first dungeon's boss.
Moldorm is the first boss of Zelda: Link's Awakening.
You'll face it at the end of the Tail Cave dungeon, and completing it will see you rewarded with the first of the game's instruments, key to completing the story.
If you're looking for more assistance, our Zelda: Link's Awakening walkthrough can help.
How to beat Moldorm in Zelda: Link's Awakening
Moldorm is a giant worm that slowly makes its way around the room. It's body is invulnerable aside from its red tail, which you can attack with your sword.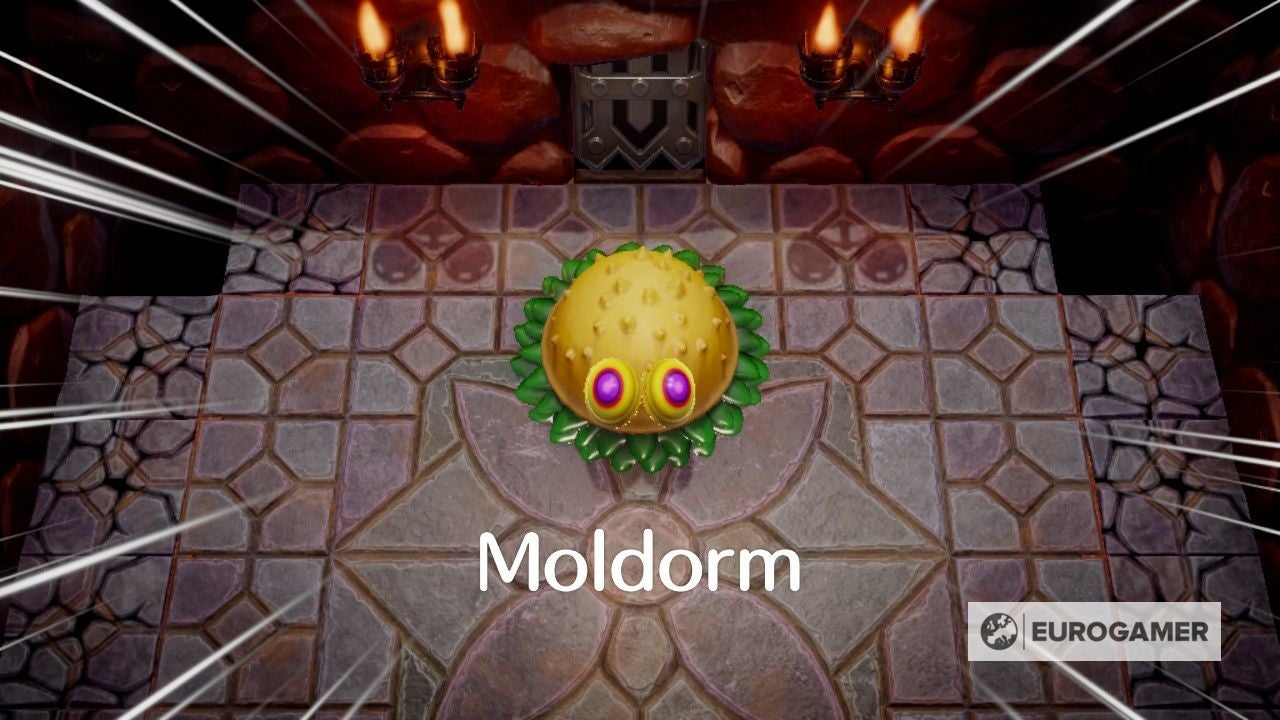 Doing so will see it react by getting angry and increasing its speed. You cannot attack during this state - instead you just have to hang back until it calms down again, exposing its tail once more open to attack.
The main thing you have to worry about in this fight is getting hit. Stand by the south wall, take your time and observe how it moves. When it is moving towards the wall with the tail exposed behind it, then is your time to get in quickly and get an attack in.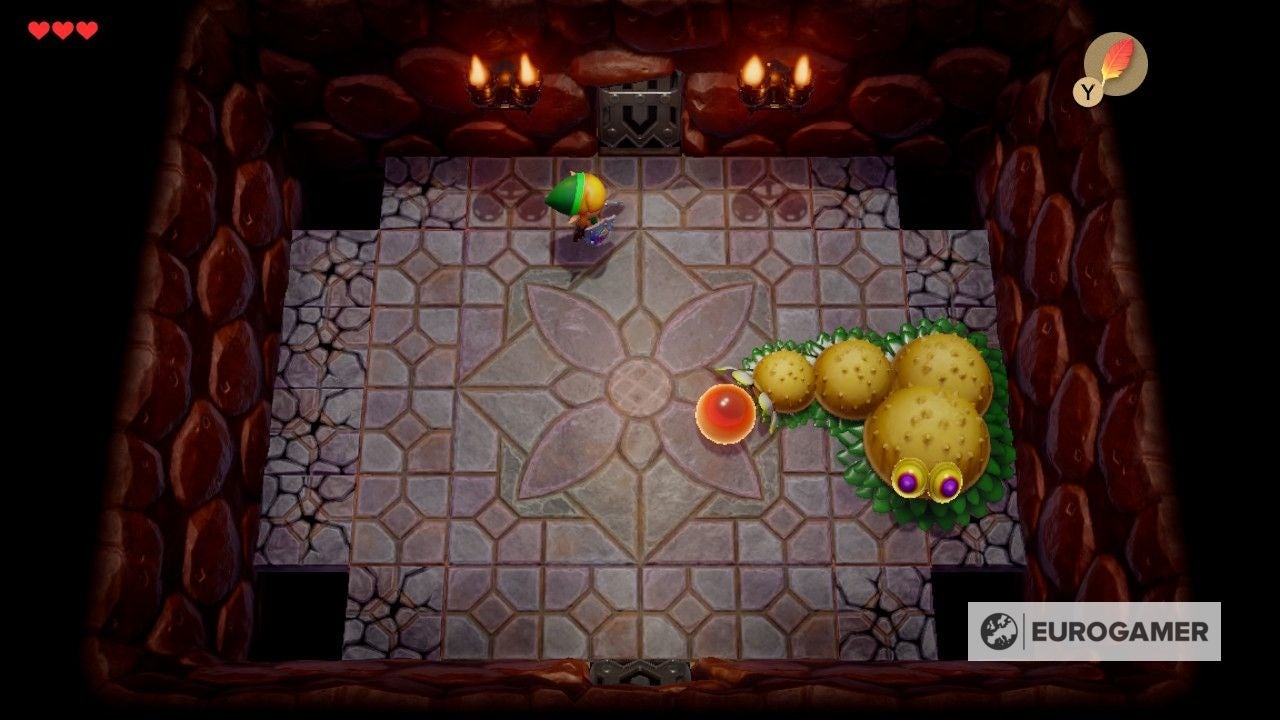 When it is bouncing, stand to the south and do so again - it'll only really bounce against the edges as it makes its way round, making it easy to judge when it might get close.
In a pinch, remember you can use Roc's Feather to leap over Moldorm to avoid getting hit - though with it rushing around, there's a chance that where you'll land is where Moldern is going next, so only do so in an emergency!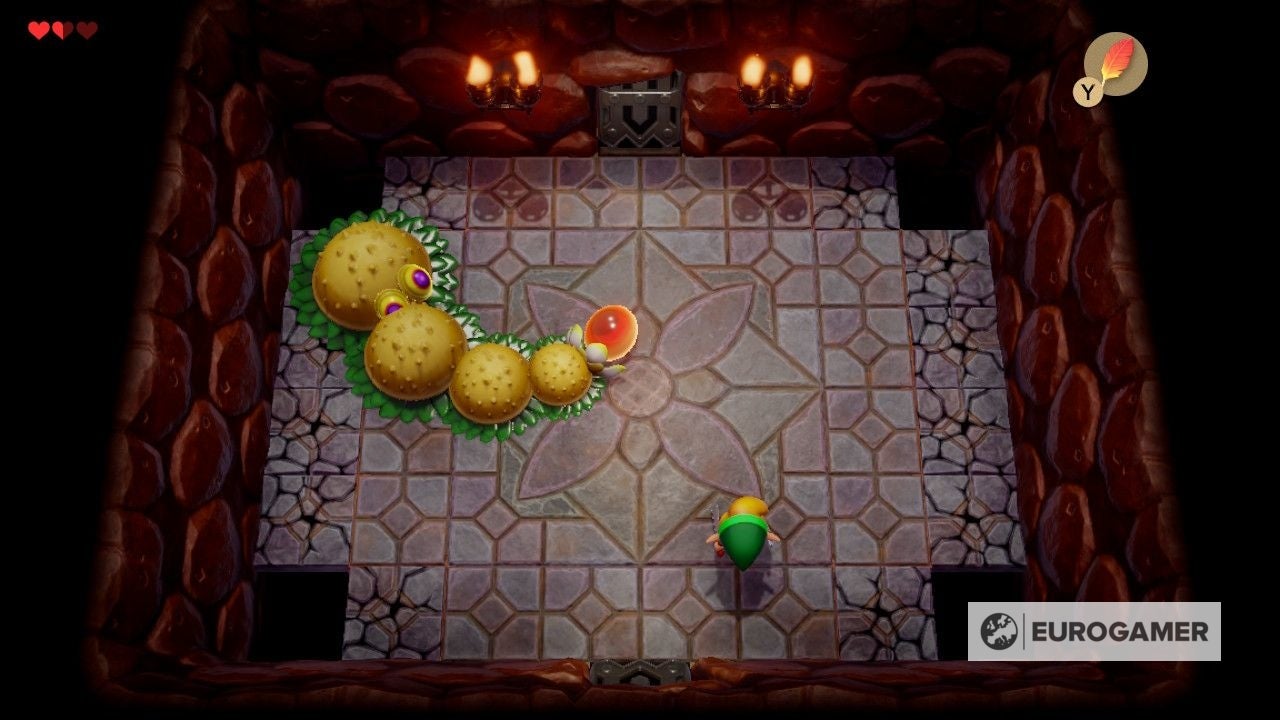 If you get hit, or stand to the side on the cracked floor, there is the risk you'll fall down the pit below. If you do, you'll be a side-scrolling area with hanging skeletons, and you must go right and up to leave, taking you to the room with the Nightmare door in, and have to repeat the battle.
Once you have hit Moldern this enough times it'll eventually glow red, and continuously be in an enraged state, bouncing around the room at a high speed. However, its tail can be attacked. We recommend biding your time as usual, and when its safe, go in for the final attack.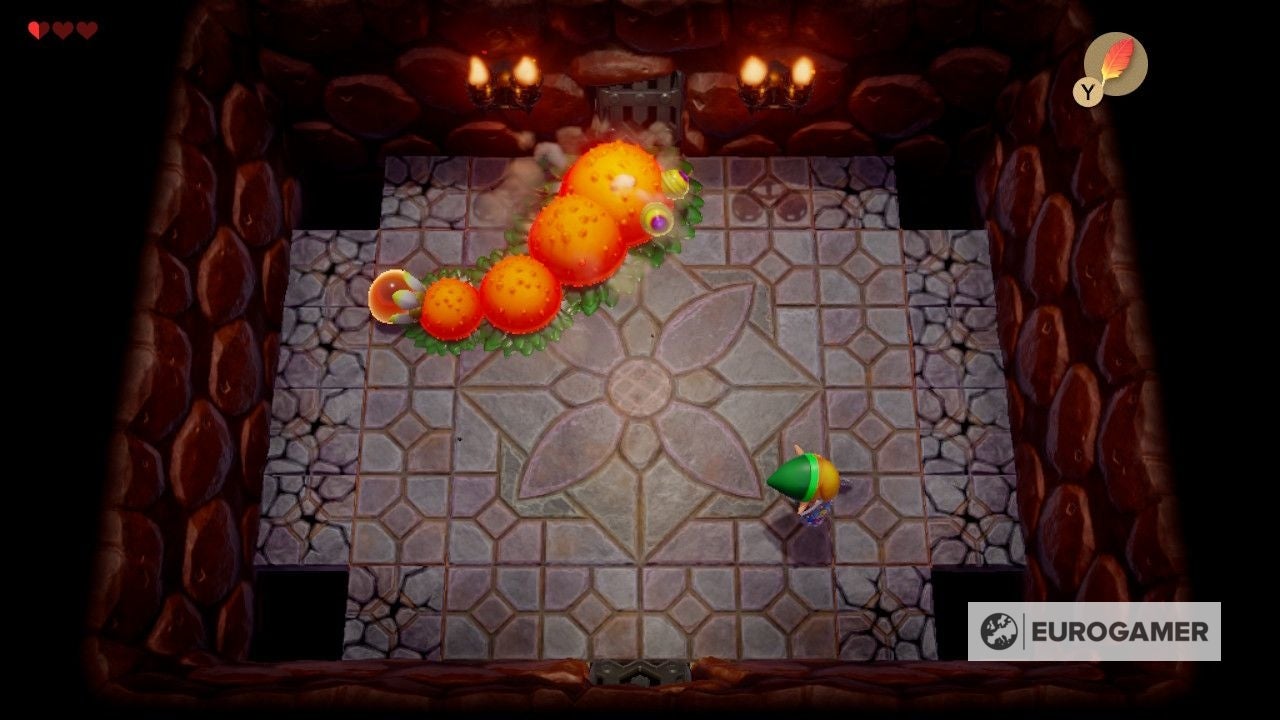 ---
Our Zelda: Link's Awakening walkthrough and guide can help you with the critical path, including the Eagle's Tower and Turtle Rock dungeons. There's plenty to be done on the side, too - including Zelda Link's Awakening Heart Pieces, Zelda Secret Seashells and the Zelda Link's Awakening trading sequence. Finally, there's also the new Zelda Chamber Dungeons feature to unlock and complete.
---
Once you have defeated the boss, grab the Heart Container - increasing your health by one - then head to the room north to get the Full Moon Cello.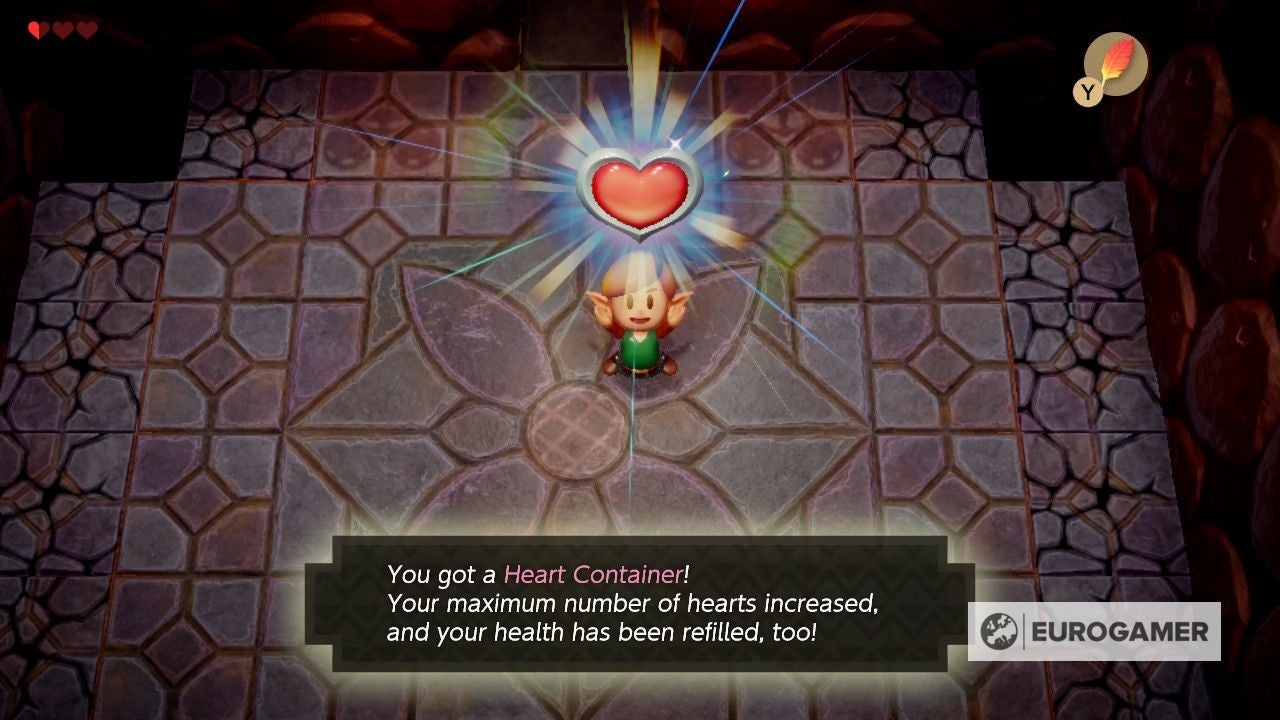 After this, you're told to head to the Goponga Swamp - which is where the second dungeon is located.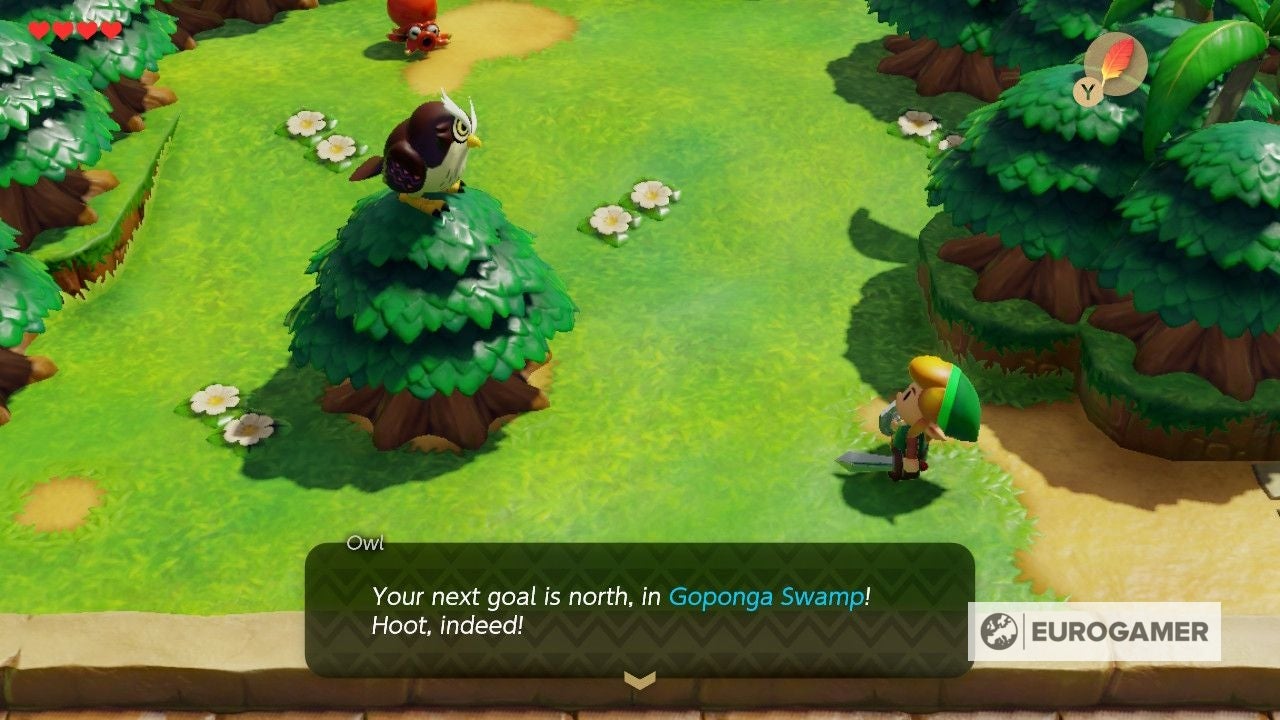 However, on the way through the village, you'll learn that Moblins have stolen BowWow - the Chain Chomp from outside the central-most house. Let's go on a rescue mission first.