You can dress your Mii as a Nintendo character in Wii U Smash Bros.
Meta Knight and Samus outfits spotted.
You can dress up your Mii as a Nintendo character in the forthcoming Super Smash Bros. for Wii U according to an official tweet from the game's director Masahiro Sakurai. You heard, Gamescom - frankly, everyone in Cologne might as well pack their bags and come home because when it comes to video game news, this week we are done.
Sakurai's tweet showed two Miis battling it out, with one dressed as Metroid's Samus Aran and another as Meta Knight from the Kirby series. Despite being something of a Smash Bros. staple, Meta Knight has yet to be confirmed for the Wii U version. What could this mean?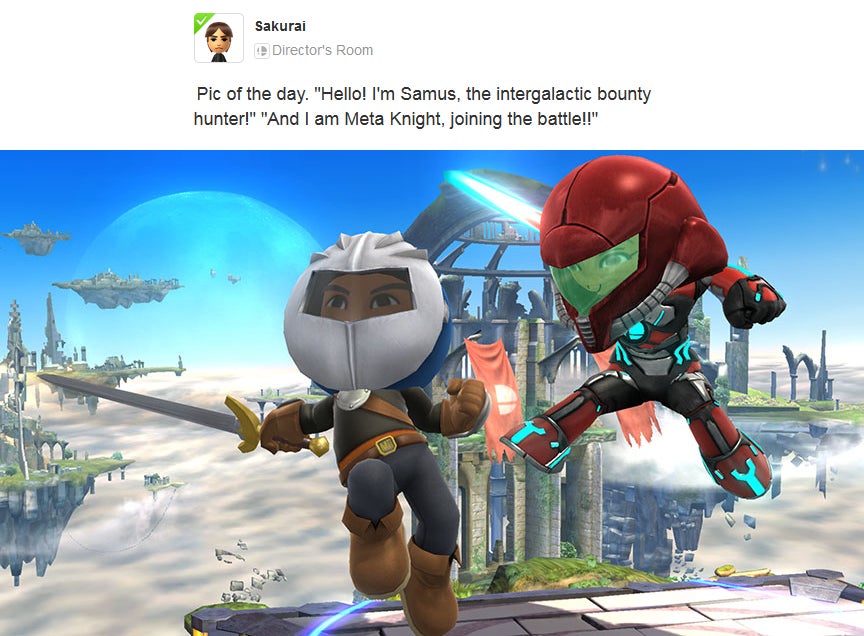 While we've got a date for the 3DS Super Smash Bros., there's still no firm word on when the Wii U version will drop, though it's pencilled in for the tail-end of 2014. Here's hoping it doesn't join Captain Toad: Treasure Tracker and slip to the front-end of 2015.