You can donate your Runescape virtual gold to real world charity
Video game Well of Goodwill to benefit GamesAid, SpecialEffect, more.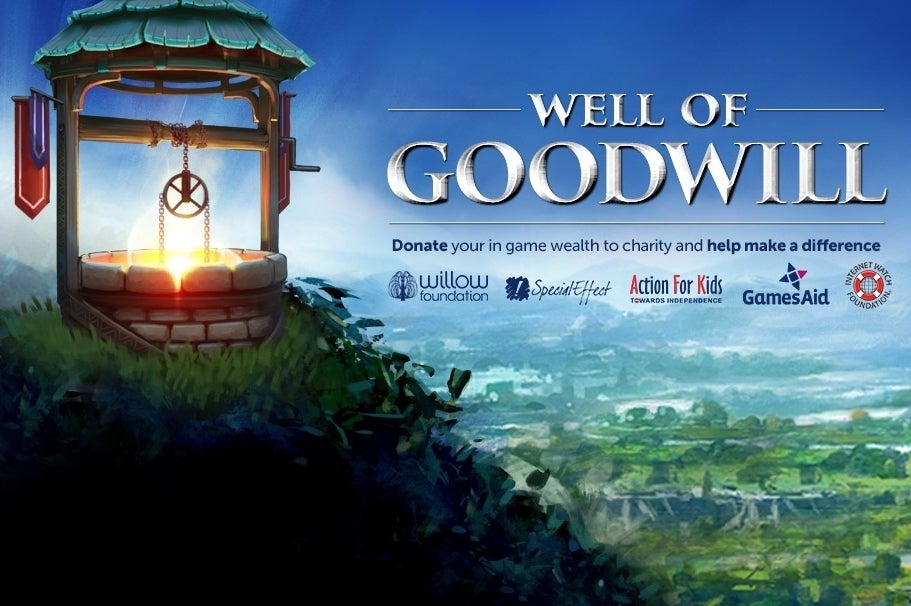 Players of fantasy massively multiplayer online role-playing game Runescape can donate their in-game gold to real world charity.
Developer Jagex has launched The Well of Goodwill, part of a month long November charity drive to support disadvantaged, at risk or seriously ill young people.
You can donate in-game items, gold or RuneScape Bonds into the Well, and for every 10 million gold pieces gifted by players, Jagex will donate $1 to charities including GamesAid, Willow, SpecialEffect, Action for Kids and the Internet Watch Foundation.
Jagex has created a real-time totaliser, which shows the total donations and features the top donors.
At the time of publication, 96,484,665,138 gold coins had been donated, which equates to $9648 raised.
"With the Well of Goodwill, we believe we have created a perfect system to allow our players to support worthy charities through their in-game efforts without affecting their own real-world pockets," said Jagex COO Riaan Hodgson.