Yakuza 1 and 2 HD Edition confirmed for PS3
Sega quiet on western release.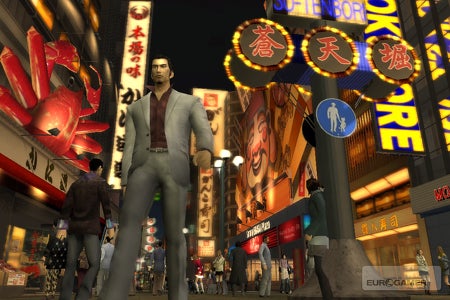 Yakuza 1 and 2 HD Edition has been confirmed by Japanese magazine Weekly Famitsu (via Andriasang).
The PlayStation 3 upgrade of the PlayStation 2 games launches on 1st November in Japan.
As well as the expected HD visuals, load times have been reduced, and you can now manage your item box in the phone booth. Food you've eaten at least once will now have a check mark shown on menus.
In Japan there are pre-order bonuses themed around the PS2 versions' packaging.
Will Sega release Yakuza 1 and 2 HD Edition in the west? Sega Europe declined to comment when quizzed by Eurogamer this morning.
An official unveiling of the game is expected tomorrow.