Yaiba: Ninja Gaiden Z release date announced
"Take a suck."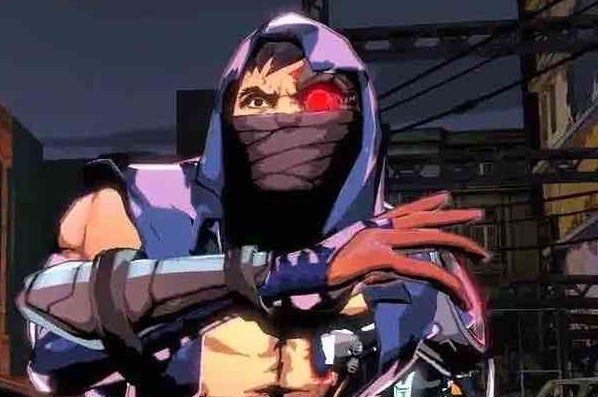 Yaiba: Ninja Gaiden Z launches on 28th February 2014, Tecmo Koei has announced.
That's on PlayStation 3, PC via Steam and Xbox 360.
In gruesome third-person action game Yaiba you play a cyborg ninja who is brought back to life and hell-bent on revenge against an army of undead. He has a ninja sword, as you'd expect from a Ninja Gaiden game, as well as mecha weapons built into his cyborg arm.
Tecmo Koei calls the game a "stylised living comic book".
The spin-off is a collaboration from Ninja Gaiden developer Team Ninja and producer Keiji Inafune, who left Capcom to found Soul Sacrifice and Mighty No. 9 maker Comcept having worked on the likes of Mega Man, Lost Planet and Dead Rising. The development legwork is being done by Lost Planet 3 studio Spark Unlimited.
To accompany the release date announcement, Tecmo Koei released a new trailer, which introduces Miss Monday, Yaiba's "in-game tour guide". Beware: the dialogue is awful. No, really. It's proper awful.