Xbox One's upcoming copilot feature will let two players share one controller
For those with disabilities or just need help with the tricky part.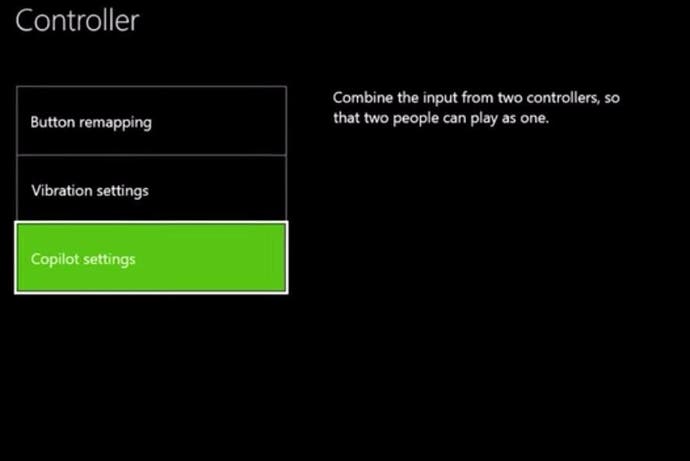 We've written about the Xbox One's upcoming Guides update before, which will make the shortcut Guide menu appear with a single tap of a button. This brings you to a mini-menu on the left frame that offers shortcuts to the home screen, your library, the Xbox marketplace, recently played games, background music and pins. What we hadn't seen until now is a new copilot feature, which will allow two users to share one controller.
As seen in the following video, copilot lets players use two controllers wherein they each control the same inputs. That way folks with disabilities who need someone else to handle certain action can turn what would be a cumbersome task into a co-op experience of sorts.
"Imagine that someone needs to control their gameplay with a hand, or chin, or foot, or they need a little bit of extra help from someone else," explained Scott Henson from the Xbox engineering team.
"That feature actually works not just for people that have maybe disabilities, but people who might just need help getting through their games."
[Editor's note: It appears that this feature is only available for local play, not online as originally reported.]
Elsewhere, video recording options will be more convenient, with the ability to set how long you'd like to record a video for, or when you'd like to start streaming.
This new update is arriving today for select Xbox Insider Programme members and head of Xbox Larry "Major Nelson" Hryb noted that others in the programme will receive it as it gradually rolls out in the weeks to come.