Xbox Game Pass is an antidote to everything needing to be a live service game, Phil Spencer says
"It wraps a game inside of a service."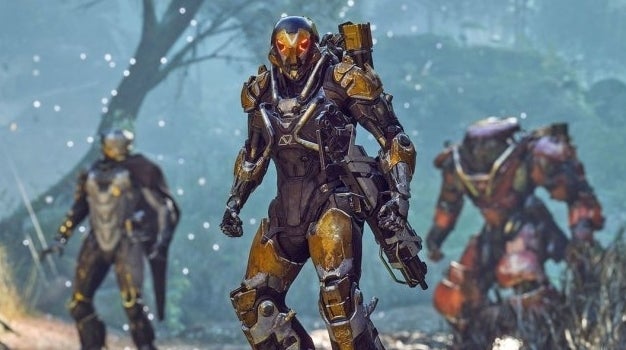 Xbox Game Pass provides a space for games which do not try and be the only thing you play, forever. Games which you can finish in a week, or even in a single afternoon.
That's according to Xbox boss Phil Spencer, speaking during a briefing to press at X019 earlier today attended by Eurogamer.
As game budgets increase, Spencer said he had seen many developers try and turn to the live service model in order to recruit profits.
Xbox Game Pass, he argued, was one way to combat that need - as its subscription service let people try and play a wider menu of games, and developers receive revenue for this.
"We see Game Pass as a really critical way to bring new games to new players with a business model that just has more approachability to more players," Spencer said. "We see players ready to take risks on new games and genres because when you're already in the subscription it's as easy as clicking on something, downloading and starting to play."
Xbox Game Pass subscriptions have doubled year on year, Spencer noted, likely aided by the addition of a PC version of the service.
"One of the things I was watching over the last few years is you saw many games and studios chasing service-based games that felt perpetual and felt like they had to last forever to recoup the investment big publishers and studios were making.
"The nice thing about Game Pass is that it wraps a game inside of a service itself. So a game can just be a game, and it's nice to play games with a beginning, middle and end.
"And as a subscription we can support those kinds of games, and in fact a lot of the games our first and third-party partners are working on take advantage of the fact they don't have to carry the service themselves. They can just live within it."
Tonight we saw announcements such as Grounded from Obsidian which look to fit that description.
And from third-parties, Spencer was able to confirm a raft of back catalogue releases from Japanese publishers.
"Yakuza is coming to Xbox for the first time - not only Xbox but coming as part of Xbox Game Pass," Spencer said. "[That includes] Yakuza Zero, Yakuza Kiwami, Yakuza Kiwami 2."
Around 50 titles were announced for Xbox Game Pass in total, including a library of Final Fantasy titles. Separately, there was even talk of cross-platform Final Fantasy 14 on Xbox in the future.