Wow, Animal Crossing: New Horizons sales are through the roof
Biggest launch of the series, second biggest Switch launch ever.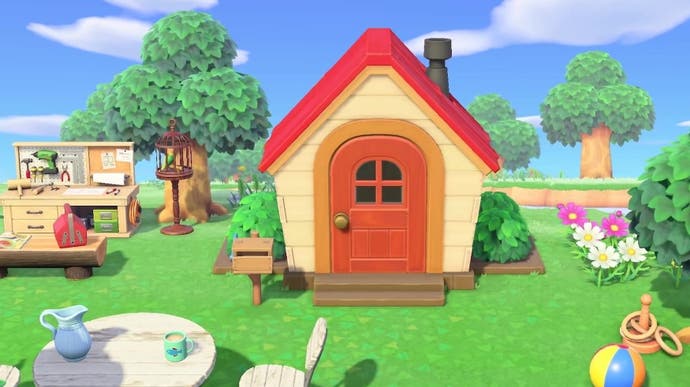 Nintendo Switch exclusive Animal Crossing: New Horizons is an enormous sales success.
It dominated the UK boxed game chart - and sold triple the amount of boxed copies of Bethesda's multi-platform Doom Eternal, which had longer on sale.
Animal Crossing: New Horizons is the second biggest launch on Nintendo Switch ever, behind Pokémon Sword and Shield. But if you count those games' totals separately, New Horizons is actually top.
It is easily the largest release in the Animal Crossing franchise to date, with more than triple the launch sales of 3DS incarnation New Leaf. (In fact, as GamesIndustry.biz noted, it managed a launch sales total bigger than all other Animal Crossing releases combined.)
And all of this is without digital sales numbers, which Nintendo will likely comment on in due course.
Doom Eternal, meanwhile, had physical numbers down by around a third on 2016's Doom - though the rise in digital sales will likely make up much of this. Id Software's first-person shooter is off to a flyer on Steam, for example.
Across the chart, physical sales were up across the board as people prepared to entertain themselves inside for the foreseeable future. Nintendo sold double the number of Mario Kart 8 Deluxe copies this week it did last week, for example, while COD and FIFA's weekly totals tripled.
But there was only one winner. The full UK top 10 lies below:
Animal Crossing: New Horizons
Doom Eternal
COD: Modern Warfare
FIFA 20
Mario Kart 8: Deluxe
GTA 5
Crash Trilogy
Forza Horizon 4
Crash Team Racing
Rooty Tooty Cowboy Shooty Tooty