World of Warcraft patch 6.1 brings colourblind support
That was an Epic item?!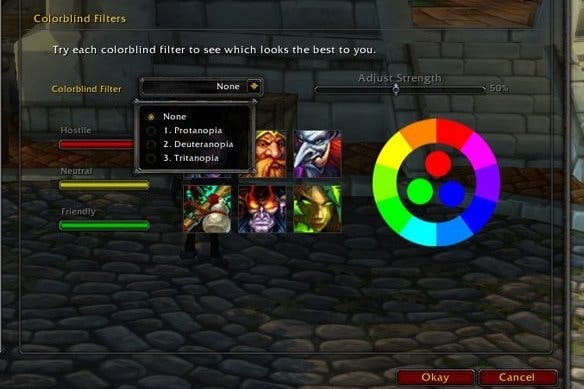 What if your eyes can't immediately see the difference between a Rare and Epic piece of loot in World of Warcraft because you're colourblind? What if you can't quickly see whether characters are hostile or friendly?
In World of Warcraft patch 6.1, due 24th February, Blizzard is addressing that, by adding special colourblind filters and optional text tips to the game.
There will be filters for protanopia, deuteranopia, and tritanopia. You'll find them in the new Accessibility interface configuration section, and you can customise them.
With "UI Colorblind Mode" the game will also add "Rare" and "Epic" to tooltips for items. Similarly, there will be text tips for neutral, friendly and hostile characters.
Patch 6.1 has lots more new content besides, including the ability to summon world bosses into your garrison to fight.