Wonderbook: Diggs Nightcrawler slithers onto PS3 this May
Can you digg it?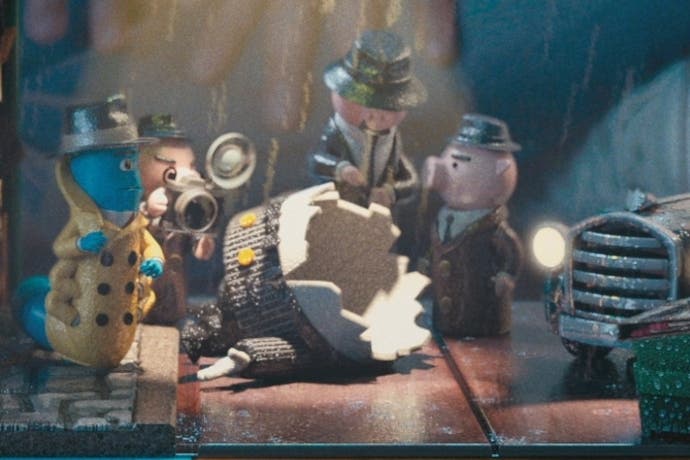 The second game in Sony's Wonderbook line-up of Eyetoy games, Diggs Nightcrawler, is due this May in Europe on PS3, Sony has announced.
No North American release date has been confirmed.
Diggs Nightcrawler follows the adventures of the titular literal bookworm/sleuth as he solves crimes in the cartoony noirish burg Library City. It's got a lovable, Pixar-esque art style - as can be seen in the new trailer below - and it was developed by interactive storytelling company Moonbot Studios whose The Fantastic Flying Books of Mr. Morris Lessmore won an Academy Award before the studio translated it into an interactive iOS app.
Now if Sony released more than one game every six months for its book-you-don't-have-to-read it could be onto something.