Diggs Nightcrawler dated for Europe this May
North Americans have to wait until this "holiday" season.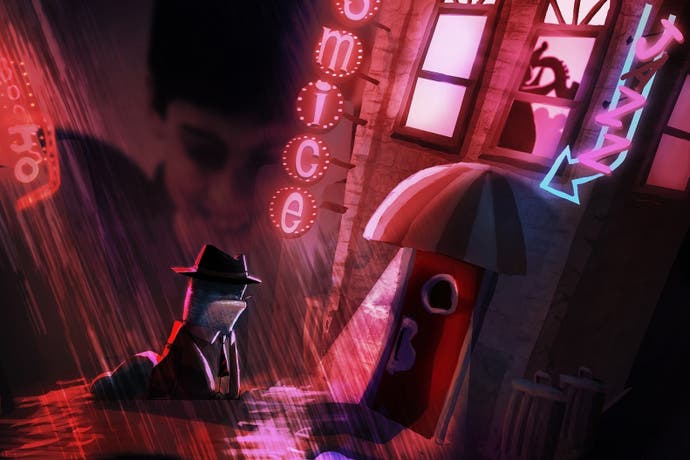 We knew Sony's second foray into Wonderbook, Diggs Nightcrawler, would be due this May in Europe, but now Sony has pinpointed an exact release date as 29th May over on the EU PlayStation Blog.
North Americans, however, must wait until sometime this "holiday" season.
Diggs Nightcrawler is a film-noir spoof set inside a world made of books. Such beloved storybook characters as Little Bo Peep, the Itsy Bitsy Spider and Three Little Pigs will make appearances as our literal bookworm detective tries to solve the case of Humpty Dumpty's big fall. It's being developed by the Academy Award-winning Moonbot Studios, creators of the short film The Fantastic Flying Books of Mr. Morris Lessmore, as well as its companion interactive iOS app.
To commemorate this release date announcement, Moonbot has released its first develpment diary for Diggs Nightcrawler, as can be seen below.