Win a Smash Bros. edition Switch in Nintendo Life's Smash Battles Live tournament
UPDATE: Streaming live tonight!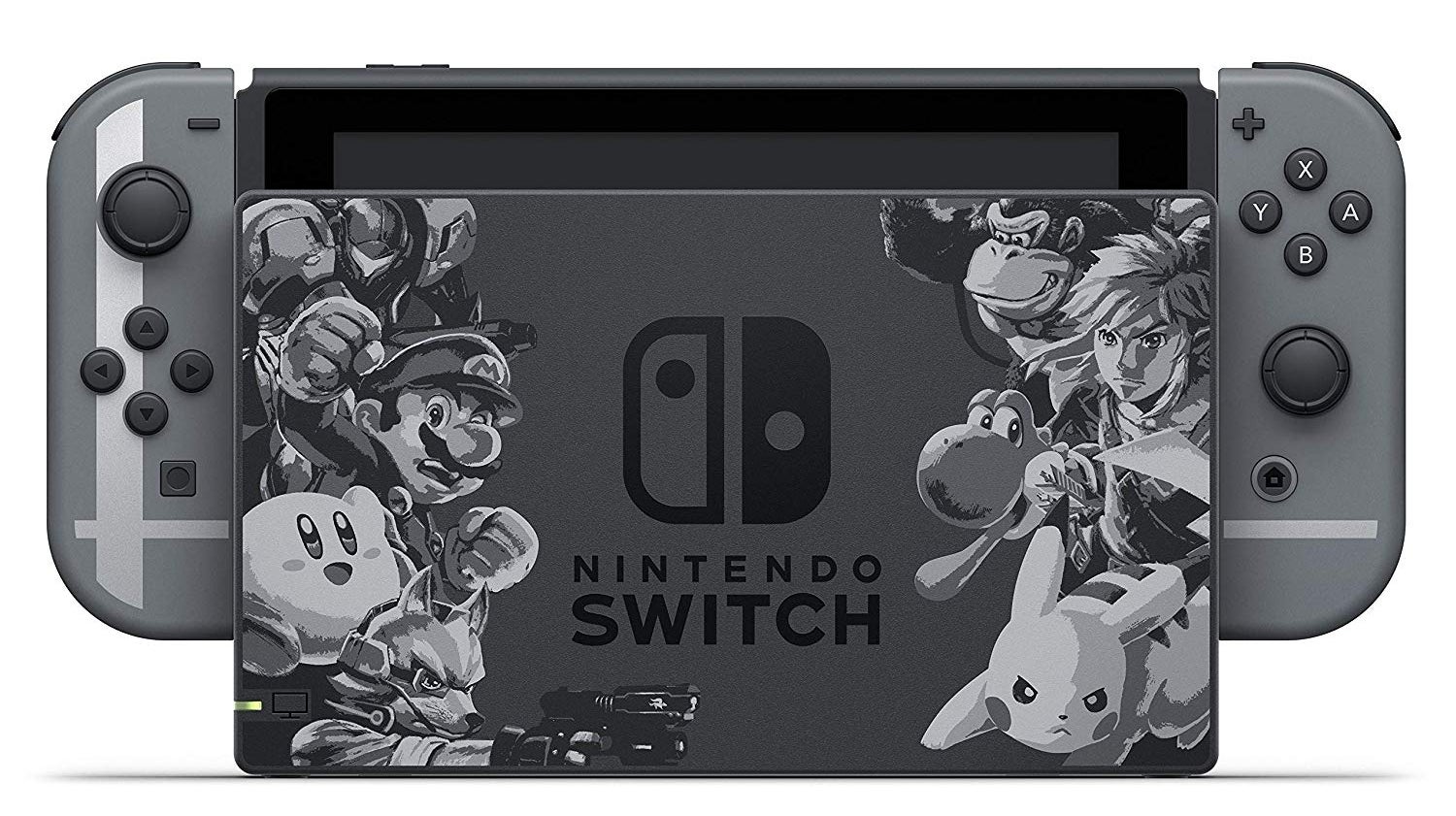 Update: Today's the day! Nintendo Life's Alex and Arekkz will do battle, live on YouTube and Twitch at 7PM. Don't forget to tune in to see who picks Kirby, therefore automatically making them Sakurai's favourite to win.
---
Hello! I bring you a public service announcement on behalf of our network buddies at Nintendo Life, who are co-hosting a special Super Smash Bros. Ultimate tournament with Arekkz from YouTube channel Arekkz Gaming on the game's launch day, 7th December.
The tournament, Smash Battles Live, will be decided between four members of the community who will be teamed up with Nintendo Life's Alex Olney, Arekkz and two more special guests. It will be livestreamed from Loading Bar: Server in Shepherd's Bush - if you'd like to take part, register at smashbattleslive.com. Four people will be picked at random to be part of the tournament.
The winning team will take home a Super Smash Bros. Ulimate-branded Switch console and all four competitors will receive the limited edition of Ultimate - that's the rather sweet one that comes with a GameCube controller and adapter.
If your Smash skills aren't all that, you can still get involved by voting for your favourite characters from Nintendo's all-star fighter over on Nintendo Life's Instagram. The eight most popular characters will be used in the tournament on the 7th. (At time of writing and as far as I can tell, Toon Link is winning.)
Nintendo Life and Arekkz have also put together a video series with everything you need to know about Super Smash Bros. Ultimate - the first episode, on the character list, is embedded below and you can find more at the Smash Battle site or on Nintendo Life's YouTube channel.