Why Microsoft signed up Phil Harrison
Analysts suggest ex-Sony man hired to boost Xbox 360 in Europe.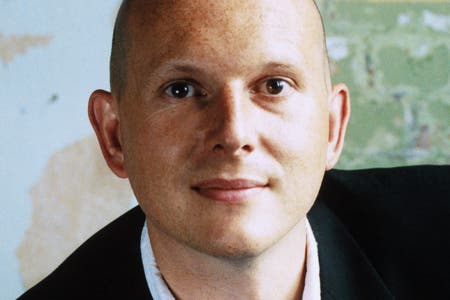 Former Sony and Atari exec Phil Harrison was hired by Microsoft to help boost the Xbox 360's standing in traditionally more PlayStation-friendly Europe, a number of industry analysts have speculated.
IDC Research manager Lewis Ward suggested to GamesIndustry International that the high profile appointment of Harrison as head of Microsoft's European Game Studios last week is part of a drive to improve the console's performance on these shores by leveraging the Brit's local contacts.
"Microsoft has a significantly smaller Xbox 360 installed base in Western Europe than it does in North America and Phil Harrison may be able to help drive additional sales there partly through ramping up more third party game and content/video partnerships," he said.
David Cole of DFC Intelligence echoed that sentiment.
"I think the biggest impact of Phil Harrison will be increasing the European business. Microsoft has been very strong in North America, not so strong in Europe," he said.
"I think there is a huge opportunity for MS to expand its core Europe business and that is where Phil may have the strongest impact. That is a huge potential growth opportunity for the Xbox platform."
Billy Pidegeon from M2 Research added that Harrison might help Microsoft pick up more development talent on the continent in the run up to the next round of console tech.
"His strong connections with European developers may lead to some acquisitions and will help Microsoft to prepare content for the next generation hardware launch."
Ward also suggested that Harrison's time at Sony could help build bridges with developers put off by Microsoft's rather salty industry reputation.
"Microsoft is viewed as being somewhat tougher to work with in the developer community so bringing on a former Sony/SCEE exec may be read as a sign that IEB is seeking to soften some of its sharp edges."
He also mooted that Microsoft brought Harrison on board because of his experience with cloud gaming while at streaming service Gaikai. Is it a sign that the platform holder is preparing to go down a similar avenue with its next console?
"I now suspect the next-gen Xbox will launch toward the end of 2013. The fact that Phil H was on the board of Gaikai is interesting since I think the next-gen Xbox will have a strong cloud focus and so his arrival may also be about laying the groundwork for next-gen connected console services in Europe."