We're doing a live Eurogamer podcast at 5PM BST
Watch us in person, or on the internet!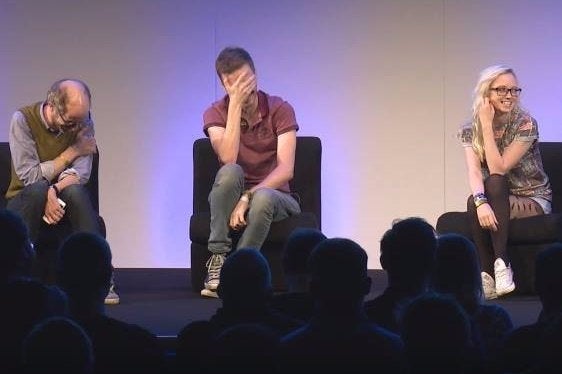 Hello, we're at EGX Rezzed today. Are you there too? Either way, you can watch a live version of Eurogamer's once-every-other-weekly podcast at 5PM BST today.
If you're at the show, you can find us at the developer sessions area. It's the terrifyingly big room, where they usually have, like, famous game developers talking about their famous games. They had the Mirror's Edge lot on stage earlier! They're a pretty big deal.
Anyway, if you couldn't make it to this year's show, you can still watch the podcast. It'll be streamed directly onto YouTube as it happens and you can find that below.
We're going to be chatting about some of our favourite games from the show floor before taking some questions from the audience. So, there's always a chance that someone will ask us something really uncomfortable and that'll probably be worth a watch. Cheers.