Farming Simulator 17 ploughs through the competition
Cash cow.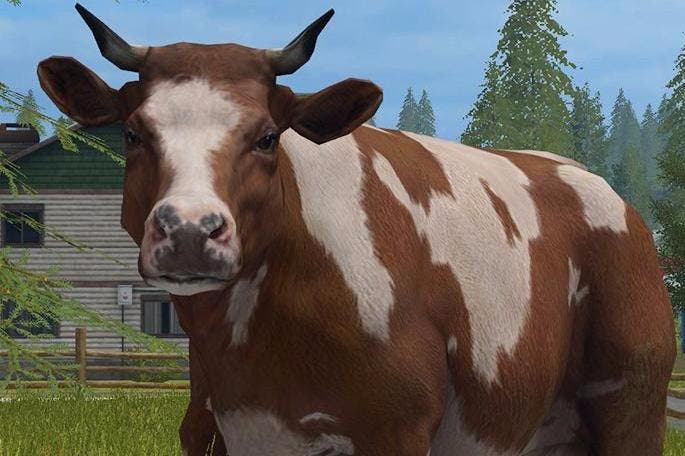 Titanfall 2, Dishonored 2, Call of Duty: Infinite Warfare, Watch Dogs 2 - the list of big-budget games that have failed to live up to sales expectations this year is a surprisingly long one. Well, there's one game that's smashed sales expectation - and it did it without guns, hacking or wall running. It did it with...
Tractors.
Farming Simulator 17 has a whopping one million players, publisher Focus Home Interactive said. That's a total achieved less than a month after the game went on sale.
That's almost twice the launch sales of the previous Farming Simulator, which went on to sell over 3m copies in two years. There are high hopes for Farming Simulator 17, then.
Half the sales were on PC, with the majority of PC players buying their copy in-store. That's right, a physical copy of a PC game. Farming Simulator 17 was the top of the store PC charts in countries like France and Germany.
220,000 copies were sold on Steam. There it enjoys a "very positive" user review rating, with 92 per cent of the 2600 user reviews positive.
Farming Simulator 17 was number one for in-store sales on all platforms - so consoles included - on day one in Germany, which, clearly, loves farming games. It placed number three in Scandinavia, number four in France and number five in the UK. We're letting the side down a little bit.
All this during a busy Q4 2016.
So, when Activision's thinking about saving Call of Duty, EA are debating whether to make Titanfall 3 and Ubisoft are wondering how Watch Dogs can better appeal to millennials, they would do well to consider the big video game success story of Q4 2016: FARMING.
Right, all together now...