Farming Simulator 17 has mods on console, too
Total barn conversion.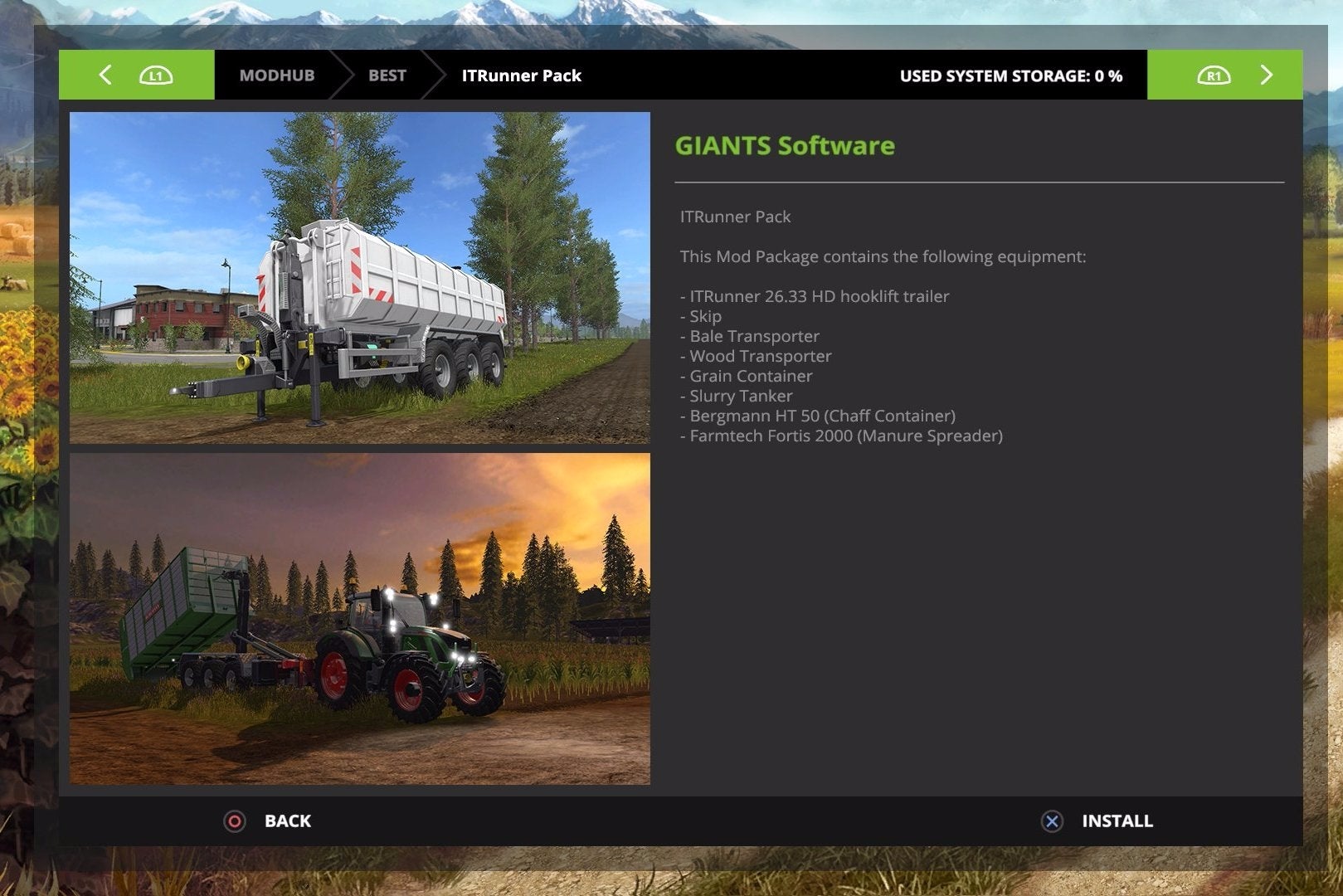 Hot on the heels of mods coming to the console versions of Fallout 4, another game has only gone and done it: Farming Simulator 17.
Mods will be available for PlayStation 4 and Xbox One players when Farming Simulator 17 comes out on 25th October. Previously, they were exclusive to PC.
Developer Giants Software will do the dirty work itself, porting a selection of the mods created by the PC community over to consoles. These mods will be checked internally, the developer said, before being released "in order to meet all of the necessary console requirements".
"If PC players benefit from a larger quantity of mods, console players will be able to continuously enjoy new mods released regularly for free," Thomas Frey of Giants said.
It'll be interesting to see if the mods available on PS4 are different to those available on Xbox One. Bethesda recently came to an agreement with Sony over mods for Fallout 4 and Skyrim, but with an important caveat: you can't upload external assets with PS4 mods. However, you can use any assets that come with the game.
Here are some screenshots of how mods will look on the console version of Farming Simulator 17.