Weird, bleak cult survival horror follow-up Pathologic 2 is finally out in May
PC first, Xbox One later this year.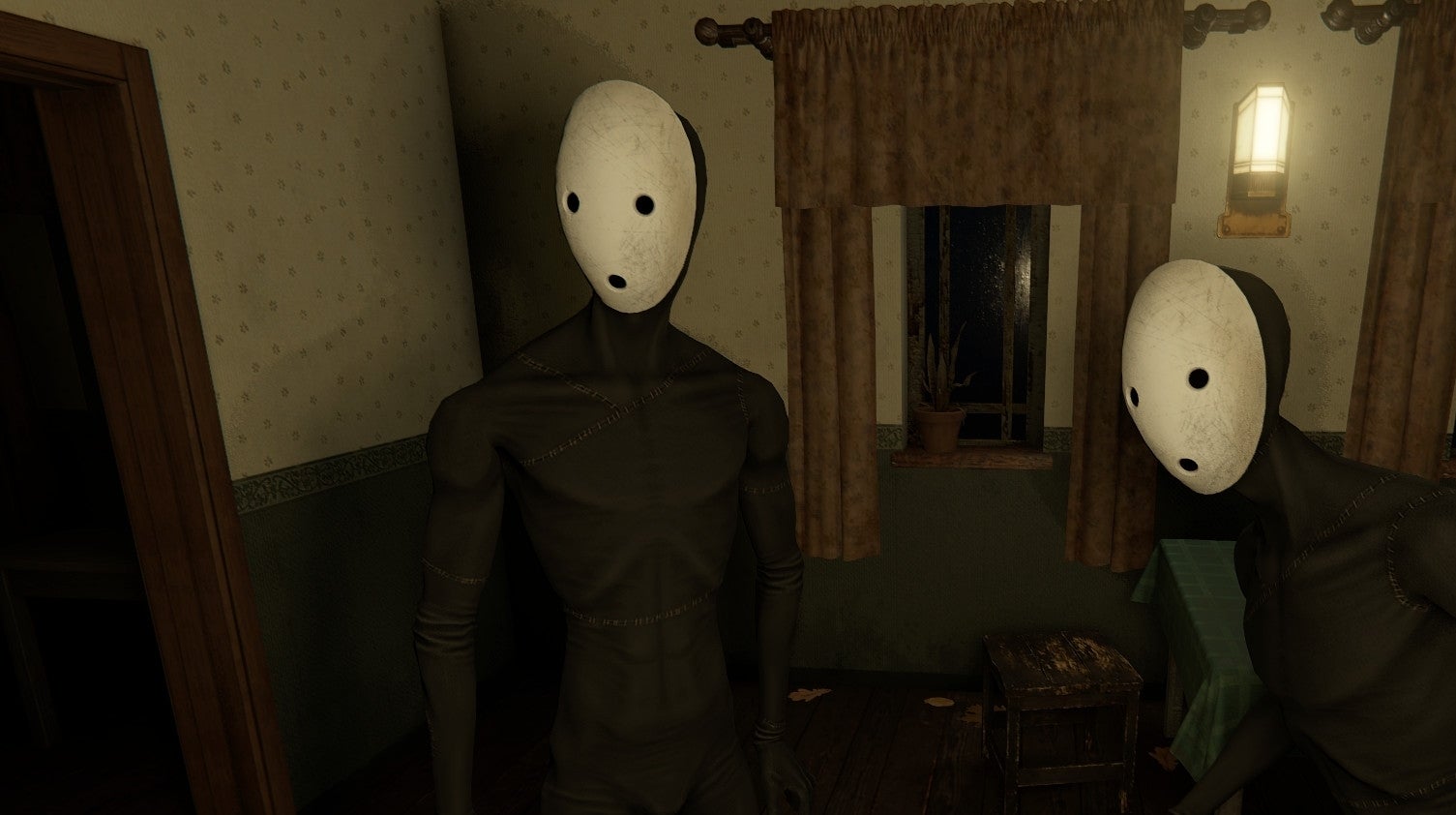 Developer Ice-Pick Lodge has announced that its ambitious, long-in-the-works open-world survival horror follow-up, Pathologic 2, is finally coming to PC on May 23rd.
Pathologic 2 is a bit of an odd one, falling somewhere between not-quite-remake, not-quite-sequel. Instead, it's something of a re-imagining of Ice-Pick's notoriously wonky, narrative-focussed original cult-favourite - which charted the strange, bleak deterioration of a plague-ridden town from the perspective of three different characters - expanding on core events, enriching the existing lore, and more.
The ultimate goal in Pathologic 2, as was the case in the 2006 original, is to explore the town, talk to its very odd inhabitants, and survive the 12 in-game days that make up the experience. There are fights to be had, food to be scavenged, and side-quests to complete - some of which might ensure the survival of secondary characters and reveal more behind the weird events that have befallen the town. That amounts to a deeply atmospheric, wildly unsetting jaunt into the terrifying unknown. For instance:
Pathologic 2 has been a long time coming, having originally been Kickstarted back in 2014. As a result of that extended development time (during which Ice-Pick Lodge released a still-somewhat-wonky HD remaster of the first game and a free demo-like side-story), the team made the decision last November to split the game into three episodes.
The first of these, due on May 23rd, follows the character of Haruspex, and Ice-Pick says it intends to watch how players experience the episode in order to "fine-tune the other two". It seems Ice-Pick is keen to avoid the mistakes of its janky, frequently impenetrable, original.
As for Pathologic 2's other characters, Ice-Pick previously explained that The Bachelor's and the Changeling's stories would arrive "later" - although there's still no suggestion of a release date, and the studio says it's unsure if future episodes will launch as DLC "or something else". That might be a dealbreaker for those hoping to experience all three stories as one, given that the narrative revelations borne of playing from three separate perspectives was one of the great appeals of the first game. An Xbox One version, incidentally, is due later this year.
Despite all the faff, many have fond memories of the original Pathologic, a game that was, by turns, deeply intelligent, relentlessly creative, bleak, horrifying, fascinating, and, yes, quite a bit broken. Whether or not Ice-Pick Lodge manages to smooth enough of those rough edges in Pathologic 2 to create an experience that can be enjoyed by a wider audience remains to be seen. We can but hope though.