Watch: Zombies invade Croft Manor in Lara's Nightmare DLC
Plus more videos from Outside Xbox.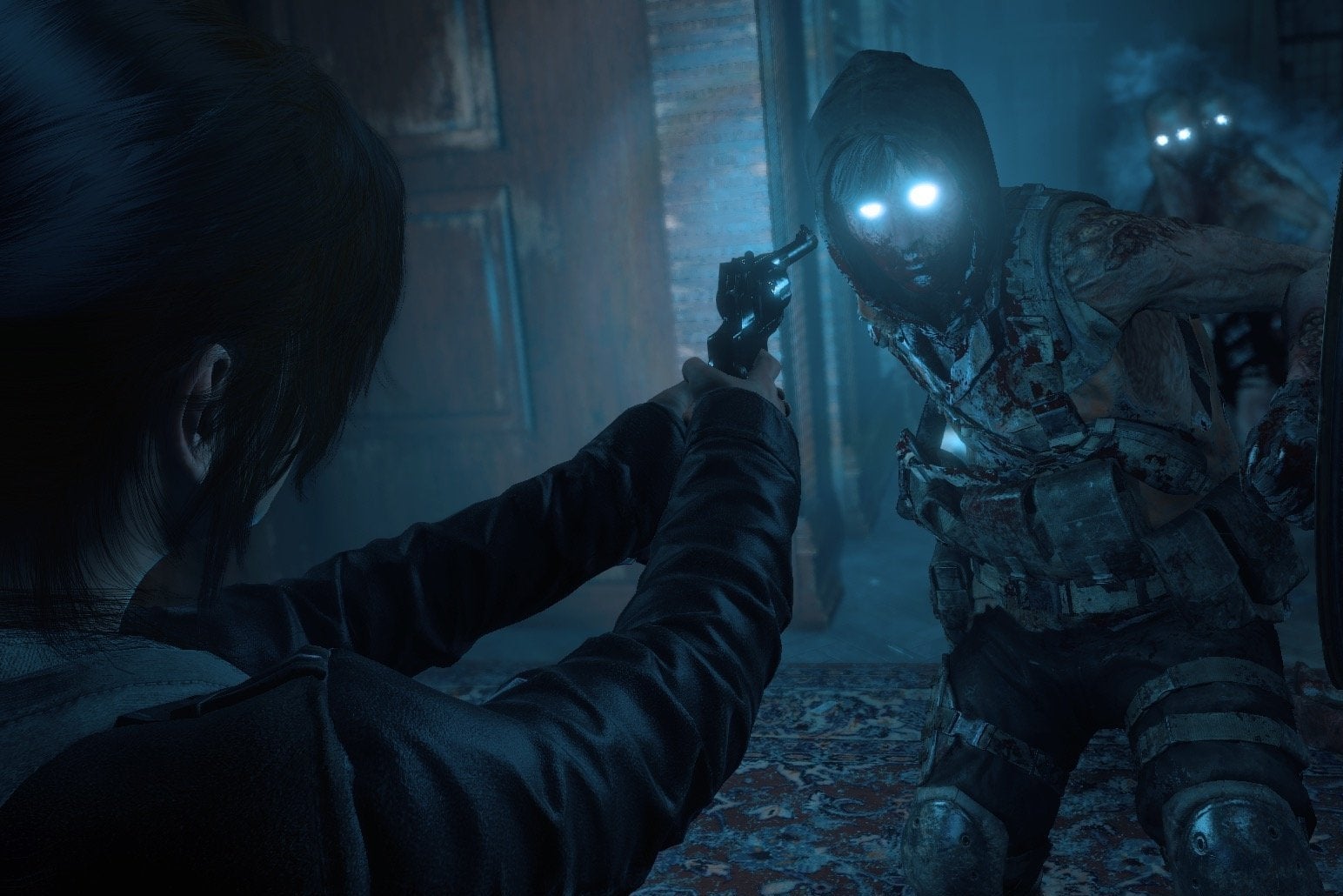 To celebrate 20 years of Tomb Raider, Rise of the Tomb Raider will shortly add some nostalgic DLC that takes Lara back to Croft Manor, her once-swanky family mansion. Among the DLC is Lara's Nightmare: a mode in which she fends off a zombie home invasion while scrounging for ammo and destroying hovering Skulls of Rage. See how we cope in the video below.
Also coming soon, Forza Horizon 3 refreshes its open-world racing with the diverse environments of a new Australian setting, the outback oomph of Australian utes ("utility vehicles", Mike tells me) and, by making you the boss of the Horizon festival, the power to hire and fire your friends as on-staff racers.
Show of the Week compares this solemn responsibility with other ways in which we have, given the opportunity, screwed over our friends in video games.
Lastly in your Outside Xbox weekly catch-up, discover what's new in Gears of War 4's upcoming Horde 3.0, the new iteration of the mode in which you and up to four other players combine efforts to turn 50 increasingly tough waves of enemies into 50 hillocks of chum.
Novelties include the base-building Fabricator, the weapons locker, classes, skills, and grizzled beefcake Old Man Marcus.
Those were the week's Outside Xbox video highlights, please go about your business or, even better, visit us at outsidexbox.com for more Outside Xbox videos.