Watch Johnny learn how to stay alive in Nioh
Yokai mate?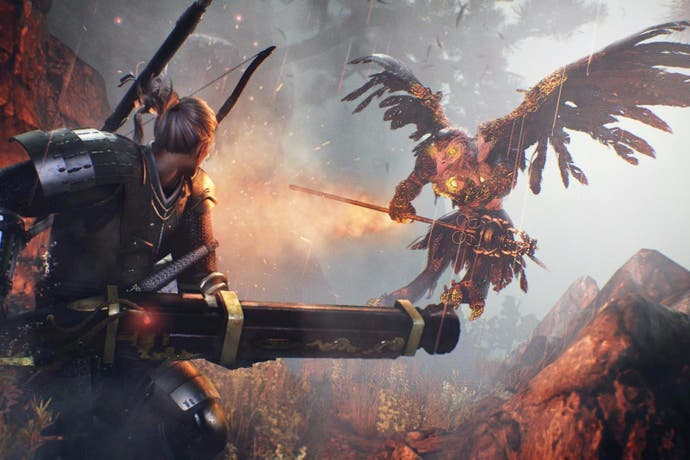 When Nioh resurfaced at last year's Tokyo Games Show, I have to admit I was a bit disappointed - mainly because the trailer's opening seconds made me think there was a new Onimusha on the way. Having had time to adjust, I played a new demo section of Team Ninja's upcoming action game last week, and I'm pleased to report that Nioh is looking very robust indeed.
The demo section, a level cheerfully titled Defiled Undead Mountain, is a tricky beast stuffed with foot soldiers and Yokai; intimidating creatures pulled straight from the annals of Japanese folklore. And while I enjoyed having a new section of the game to sink my teeth into, I also found it a surprisingly instructive experience - which is a polite way of saying I died a lot before I got the hang of things.
With these lessons fresh in mind, I've knocked together a couple of useful tips to help you get started with the game when it launches next month; you can also get a good look at the Defiled Holy Mountain along the way.
If you have any insights of your own you'd like to share about Nioh, feel free to do so in the comments below. Similarly, I'll try to answer any questions to the best of my ability. Which, as you've probably gleaned from the gameplay, is middling at best.