Watch The Last of Us star Ashley Johnson's emotional BAFTA speech
"This is for the tomboys, and the misfits, and the weirdos…"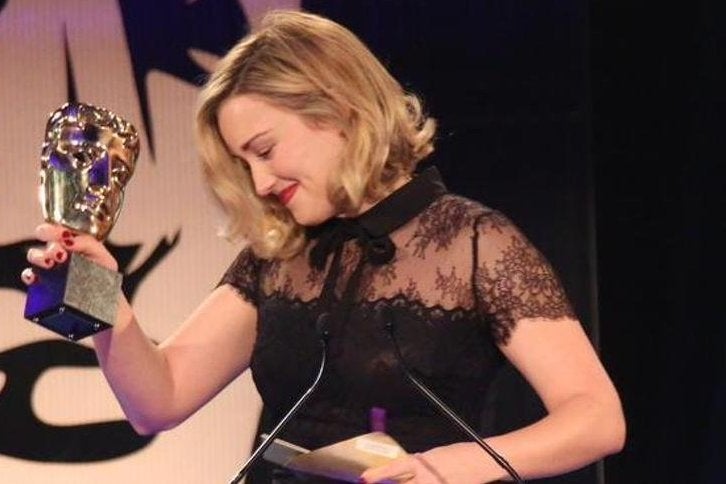 The Last of Us star Ashley Johnson stole the show at the BAFTA Game Awards last night with an emotional acceptance speech for her role as Ellie.
Johnson won the Performer in 2015 award for her work on The Last of Us DLC Left Behind, and took to the stage at the Tobacco Dock in London to thank her colleagues at Naughty Dog.
"I feel so lucky I got to play Ellie," she said. "I'm so proud I got to play a strong female character who isn't sexualised, or a damsel in distress, or even the opposite of that.
"Ellie is vulnerable and she's kind and she's loyal and she's the girl who probably wouldn't have fit in at school. And at times she was also allowed to be scared."
And with a nod to Leonard Nimoy, who famously played Spock in Star Trek, Johnson closed out her speech.
"This is for the tomboys, and the misfits, and the weirdos, and the outcasts, and the ones who didn't really fit in. You can sit at my table. Live long and prosper."
That wasn't the only award Johnson picked up. The Last of Us: Left Behind won best Story in 2015, and she collected the gong on Naughty Dog's behalf.
Meanwhile, Bungie's first-person shooter Destiny somewhat surprisingly won the Best Game in 2015 award. Bungie president Harold Ryan was in town to accept.
Destiny beat out Monument Valley, Mario Kart 8, Middle-earth: Shadow of Mordor, Dragon Age: Inquisition and Alien: Isolation in BAFTA's coveted Best Game category.
Creative Assembly's first-person sci-fi horror Alien: Isolation did win the Audio Achievement in 2015 award, however. Mobile game Monument Valley took home two awards: Mobile & Handheld in 2015 and British Game in 2015, and Frontier boss David Braben accepted the 2015 Fellowship.
The results in full:
Best Game in 2015: Destiny
Artistic Achievement in 2015: Lumino City
Game Innovation in 2015: The Vanishing of Ethan Carter
Audio Achievement in 2015: Alien: Isolation
Mobile & Handheld in 2015: Monument Valley
BAFTA Ones To Watch Award in association with Dare to Be Digital in 2015: Chambara
Multiplayer in 2015: Hearthstone: Heroes of Warcraft
Music in 2015: Far Cry 4 - Cliff Martinez, Tony Gronick and Jerome Angelot
British Game in 2015: Monument Valley
Original Property in 2015: Valiant Hearts - Yoan Fanise, Paul Tumelaire and Simon Choquet
Debut Game in 2015: Never Alone (Kisima Ingitchuna)
Performer in 2015: Ashley Johnson The Last of Us: Left Behind (Ellie)
Family in 2015: Minecraft: Console Editions
Persistent Game in 2015: League of Legends
Fellowship 2015: David Braben
Game design in 2015: Middle-earth: Shadow of Mordor
Sport in 2015: OlliOlli - John Ribbins, Simon Bennett and Tom Hegarty
Story in 2015: The Last of Us: Left Behind