Watch the gameplay trailer for Monster Boy, the spiritual successor to Wonder Boy
Ryuichi Nishizawa's retro revival is shaping up well.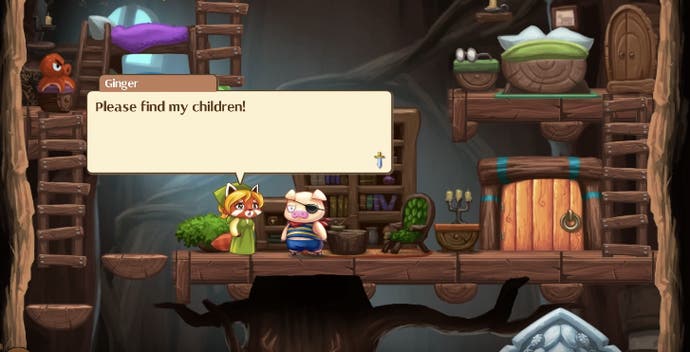 Earlier this year Wonder Boy creator Ryuichi Nishizawa announced that he was working with Flying Hamster developer Game Atelier USA on a spiritual successor to his vintage Sega series called Monster Boy and the Cursed Kingdom. Now there's a new trailer showing just how Monster Boy is shaping up.
"Monster Boy is being created to bring back the enjoyment of classic games that shine by simplicity," the developer said of this retro unofficial reboot. "Pure, exciting gameplay; upbeat music and smooth graphics. You'll need to overcome huge bosses, find hidden passages, discover powerful equipment and use all your wits and skills to remove a powerful curse."
Monster Boy will be able to transform into five different creatures - such as a frog, pig, snake, lion or human - in this action-RPG. The game was originally pitched as a sequel to Flying Hamster on Kickstarter, but the campaign never met its goal. No matter, as Monster Boy seems closer to Nishizawa's classic series anyway.
Monster Boy and the Cursed Kingdom is due in 2016 on PS4, Xbox One and PC.