Watch: The bad guys who had a point, now we think about it
Plus more videos from Outside Xbox.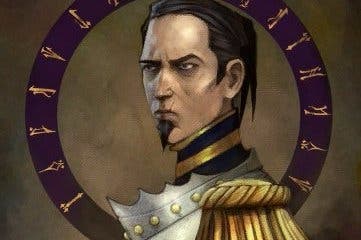 The ostensibly bad guy sometimes has a good point after all, when you think about it (we've been thinking about it).
Reconsider Streets of Rage 2's beleaguered barkeep Barbon, Batman Arkham Origins' took-it-too-far activist Anarky and did-what-he-had-to King Logan from Fable 3, just for starters, in the video below.
Also among the rogues in the gallery above is Deus Ex: Human Revolution's Hugh Darrow. He's the Nobel-prize-winning father of mechanical augmentations who meant well, but ended up causing countless deaths, anti-augmentation prejudice and the so-called mechanical apartheid, as we see in the upcoming Deus Ex: Mankind Divided.
Speaking of that game, here's new gameplay from it, in which Mike and Andy steer Adam Jensen through Mankind Divided's Golem City in their distinctive play styles: stealth and sweet talking on the one hand, and headbutting people on the other.
Lastly in your Outside Xbox video tasting selection is Star Wars: Battlefront, which this week added Skirmish mode in a free update.
Skirmish brings one of Battlefront's most fan-requested features: the option to play offline matches (of the Walker Assault and Fighter Squadron game modes) against bots in a solo mission or in split-screen. Just Galactic Conquest to go and we'll be in Battlefront heaven.
A split-screen Skirmish match allows for either competitive or co-operative play; we went for the latter on the forest moon of Endor. Watch us tear through Imperial forces like a hot lightsaber through butter in the gameplay below.
Those were this weekend's video highlights, please go about your business. You can also visit us at outsidexbox.com for yet more Outside Xbox videos.