Watch: Ian and Martin team up to take on Sniper Elite 4's second level
Let's slay, live at 4pm.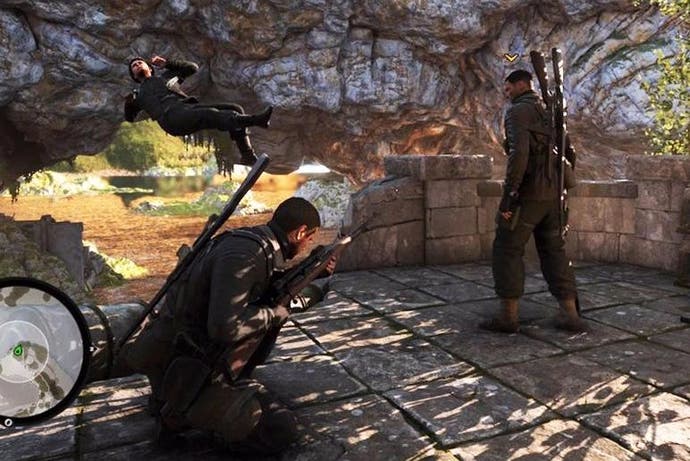 Valentine's Day is known throughout the world as a day for romance. You know the drill - cute cards, romantic meals, colourful floral bouquets and maybe even some heavy petting... if you get lucky.
Valentine's Day this year will be a little different though, as it marks the release of Rebellion's gore-soaked shooter, Sniper Elite 4. That means for some of us the day of romance will be a day of gruesome X-Ray kills and exploding testicles. Which will make a nice change.
In anticipation for this, I'll be taking Martin Robinson on a romantic break to Bitanti Village, a quiet little Italian seaside town full of beautiful buildings and pleasant vistas. Oh, and because it's Sniper Elite 4's second level it'll also be packed full of angry Nazis, so expect things to get violent rather quickly.
If that sounds like something you'd enjoy, join us live at 4pm GMT on the video above for an hours of chaotic Sniper Elite 4 co-operative campaign gameplay. It'll be fun and frantic, but unfortunately I can't guarantee that there'll any heavy petting. Sorry Martin.