Watch: Aoife learns how to play Beasts of Balance
Bear with us.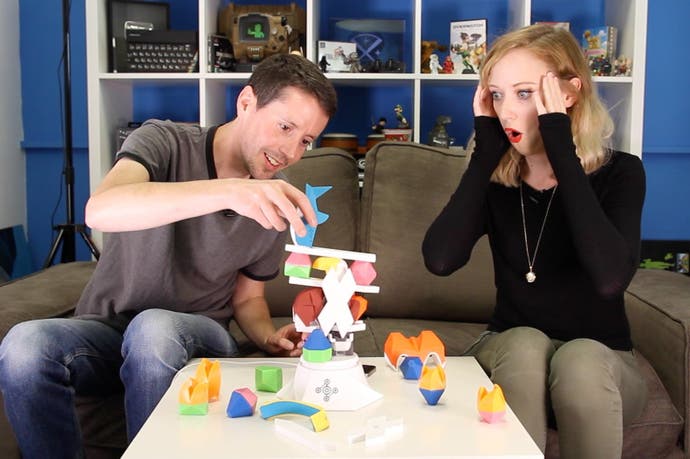 What do you get when you cross a warthog with an octopus? Deeply unnerved, is the answer, if Aoife's time spent playing Beasts of Balance is anything to go by.
Beasts of Balance - which formerly went by the name Fabulous Beasts - has been on our radar for some time now and it's finally nearing completion. Intrigued by how one combines plastic pieces with a tablet-based game based around keeping all the animals in your kingdom beautiful and happy, Aoife sat down to learn how to play with the game's head of communications, Alex Wiltshire.
"The butt is where you find all the good stuff." I'm not sure I could have put it better myself. Anyway, hopefully you found the above video instructive even if - like Aoife - you found all the tentacles a bit disturbing.