Watch: 7 new details we love in Forza Horizon 3
Plus more from Outside Xbox.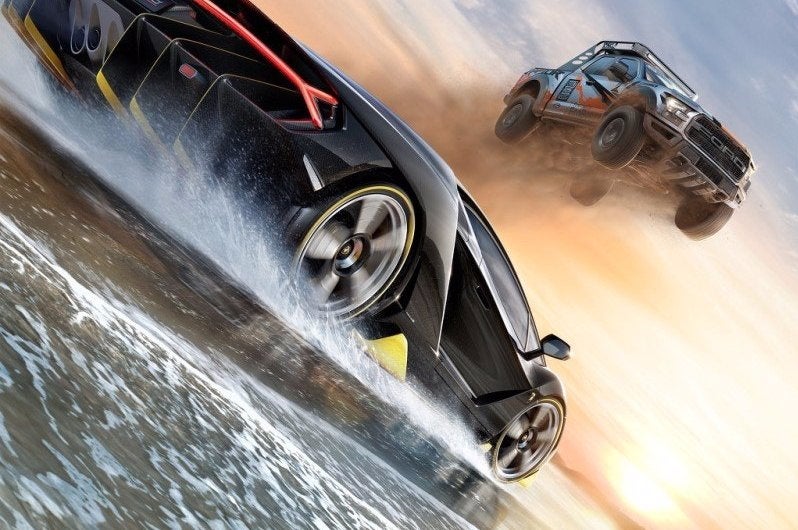 These days we look forward to upcoming Forza Horizon games like we do an upcoming vacation. They're always slick and filled with spectacular moments, but that doesn't mean that there aren't changes and novelties each time as well. Discover seven new little details that we love in this new Forza Horizon 3 gameplay.
Given the level of historical accuracy on display in Ubisoft's Deadliest Warrior-style fantasy battle game For Honor, you might not be surprised to see cars showing up in that game as well, perhaps as a playable faction to rival the vikings.
While we didn't see that this week, we did see the game's Duel mode which pits two fighters against each other in the ultimate test of swordfighting skill.
Duel mode gets rid of the capture points, warring armies and backstabbing other players of the game's other multiplayer modes, and lets you take part in one-on-one duels where your skill and cunning are the only weapons you have available to you. Well, your skill, cunning, and an absolutely gigantic sword.
Finally this week, Show of the Week turns its attention to Mafia 3, 2K's upcoming open-world organised crime sim.
Mafia 3 ditches the Empire Bay setting of Mafia 2 and moves the action to New Bordeaux, a fictionalised version of New Orleans. But it's not the only time video games have taken us to the Big Easy, as Show of the Week discovers.
For more videos, visit us at outsidexbox.com or subscribe to our YouTube channel. See you there or back here in seven days.