Warhammer Age of Sigmar: Tempestfall is a VR-only action-adventure
Sounds Shyish.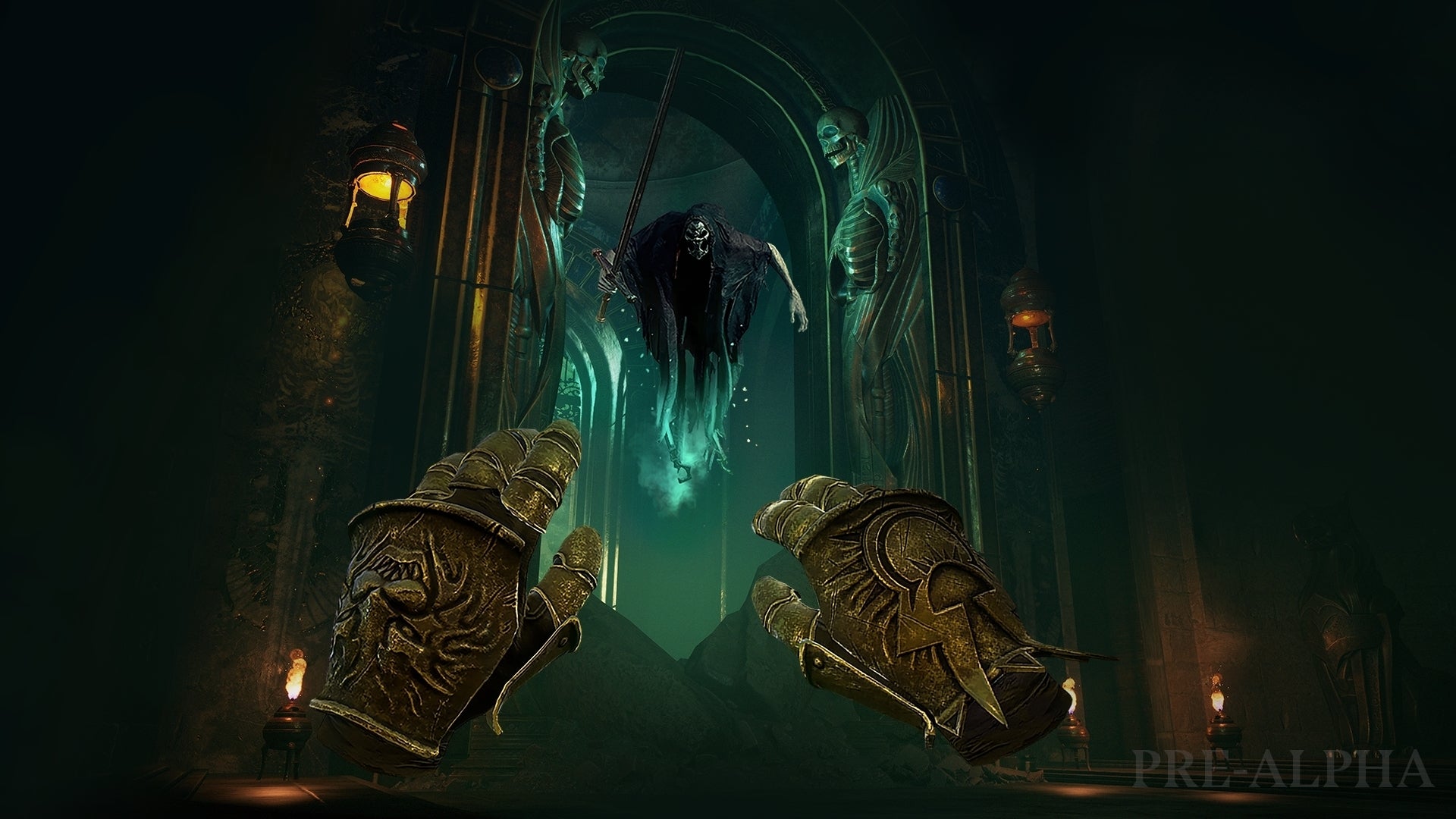 Here's another Warhammer game to add to the pile: Warhammer Age of Sigmar: Tempestfall is a VR-only action-adventure RPG.
It's from Carbon Studio, the developer of The Wizards. The teaser is below.
Here's the official blurb: "Set in the Age of Sigmar universe, Tempestfall begins following the Necroquake. From the domain of Nagash and across all the Realms, Nighthaunt forces are rising. A specially assembled retinue of Stormcast Eternals embarks on a quest to investigate a new threat to the Mortal Realms. Side by side with these elite soldiers, you must explore the dread-filled realm of Shyish and battle your way through the Nighthaunt in a quest to protect the Forces of Order from a sinister plot.
"Coupling immersive melee combat with powerful, motion-based spellcasting, your pursuit will take you through seven-plus hours of action-packed gameplay in a world full of Warhammer lore, lurking secrets, and hidden dangers."
Things are certainly hotting up in the world of Warhammer video games. We all know about Creative Assembly's wonderful Total War: Warhammer strategy games (a third one is on the way). Warhammer Age of Sigmar: Storm Ground, a turn-based strategy game from Gasket Games and published by Focus Home Interactive, is due out early 2021. And back in May, Frontier Developments quietly announced it's making a Warhammer Age of Sigmar real-time strategy game, too.
Warhammer Age of Sigmar: Tempestfall is slated for release on VR platforms in 2021. One to watch.